Mobile TV
TV is an essential part of the mobile bundle. Not only is TV the catalyst for broadband sales, the service also relies fully on the broadband pipe to deliver the target user experience. With 5G coming our way fast, media consumption on handheld devices will further accelerate. And whereas in the past, consumers were happy to just see anything on the screen, today, consumers expect premium quality. The infrastructure required to ingest and aggregate content (linear feeds, file assets and advertisements), playout, media compression and protection, and delivery has become virtualized and more complex to manage efficiently. The full media stack has grown sharply, consisting of software functions (NFV) supplied by different suppliers of cloud, IT and Media systems. We built DataMiner to interact with any and all APIs in the ecosystem, to automate service life cycles end to end, manage platform resources, perform schedule aware confidence monitoring, and much more.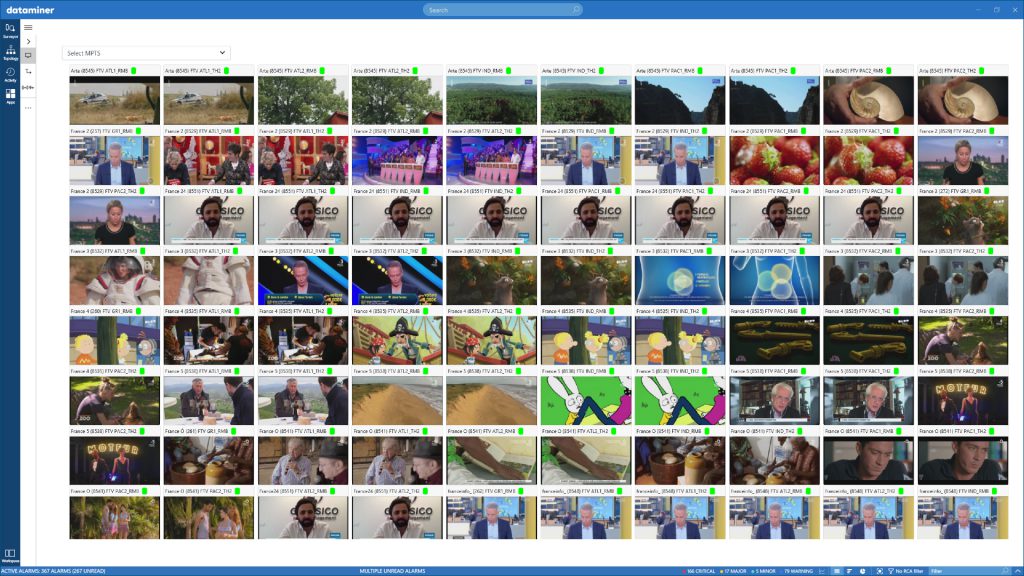 AI-Powered
DataMiner AI-powered orchestration and monitoring platform processes multiple millions of counters and metrics around the clock, automatically detects incidents and identifies root causes, but also warns proactively if indicators are forecasted to go beyond threshold. No complex configuration or logic is needed, the DataMiner AI operates unsupervised.
Service Assurance
Real-time broadband and service assurance management including tracking and reporting of tailored performance and service quality indicators (KPI & KQI), proactive alarming and automated actions to improve or restore service levels. Such actions may drive redundancy switching, but equally well initiate incident management processes.
DevOps
DataMiner is a DevOps platform. As a result, operators can continuously adjust and improve their pay-TV offerings: DataMiner will adapt easily to new channel line-ups, new pipelines, new processes, etc.