IPTV
Broadband TV has become the norm nowadays as a result of increased available broadband bandwidth, reduced latency and jitter, and of course accessibility across various last mile network platforms and technologies.
With the emergence of media function cloudification (NFV) and all-IP networking, the modern IPTV ecosystem is highly IT centric, and requires an appropriate monitoring and orchestration stack to be used by IT teams, security teams and media teams. That's exactly where DataMiner fits in well!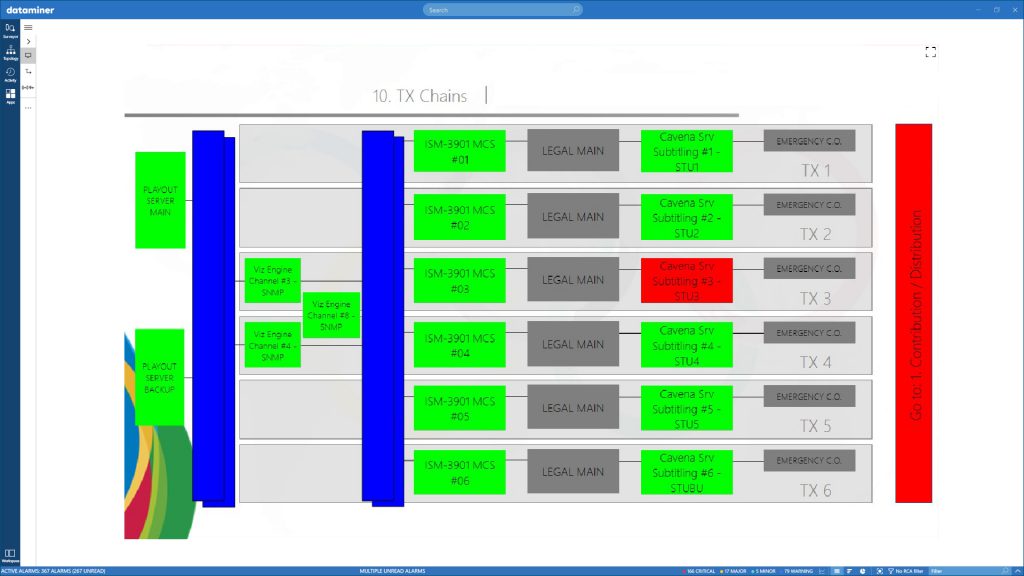 Managing the full media and IT stack
DataMiner is the single end-to-end multi-vendor management system that manages your full media and IT stack, including multi-cloud deployments. The integrated confidence monitoring is orchestrated as an integral part of the IPTV service life cycle automation.
Experience and Performance Management (EPM)
Powerful and customizable Experience and Performance Management (EPM) reporting network performance (KPI), service quality (KQI) and consumption patterns on all levels in the network and customer service groups.
AI-powered
DataMiner's powerful embedded AI always assists operators during troubleshooting (e.g. automated incident detection, focus alarms, automatic root cause analysis), data analysis (e.g. adaptive dashboards), proactive management (e.g. proactive cap detection, behavioral anomaly detection), and much more.