Qvest Media and Cisco recently gave a webinar about the monitoring of SMPTE ST-2110 streams.
They discuss how to monitor and troubleshoot media flows in the network and show how DataMiner can be used to get the full picture of all your flows, from source to destination.
If you want to learn more about how to make the transition from SDI to IP, you should definitely request a replay of this webinar. So, we highly recommend that you watch it!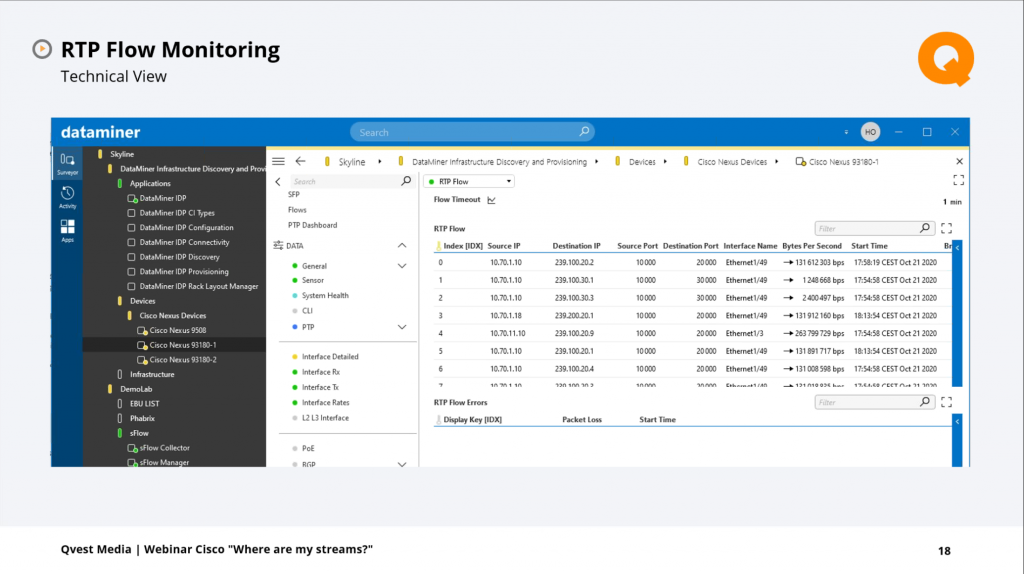 Here's just some of the things you will learn:
different technologies for flows and streams in networks
particular strengths of these technologies
best practices for application in broadcast networks