As a broadcaster, you know television production doesn't just take place in large, fixed television studios.
Mobile production (OB) trucks are an essential resource to cover events at outside locations. And we're not just talking about a single truck or van: you often have to operate a whole fleet that is constantly moving to new venues.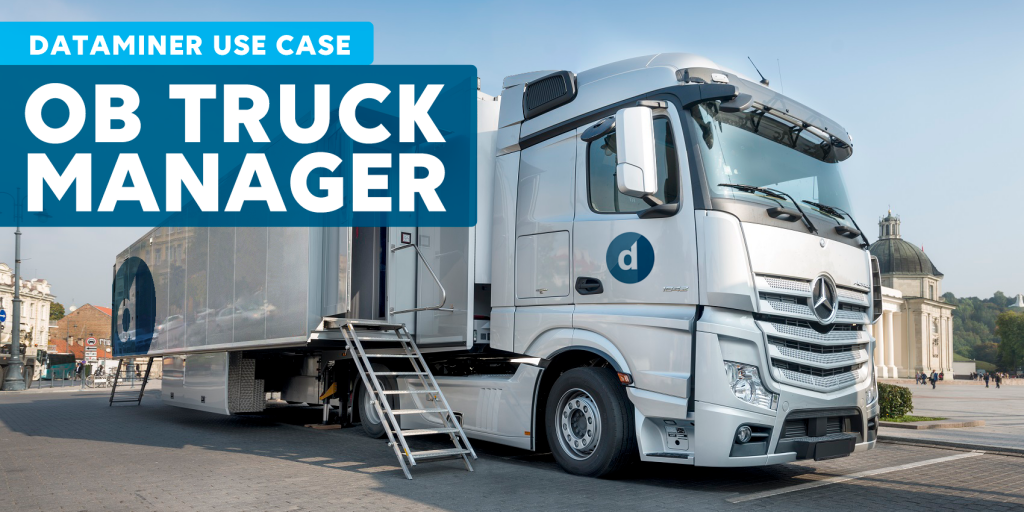 So, you need to have full control over your fleet and you need to be sure that you are receiving all the right data, even though your TV studio is nowhere near.
We know it can be quite challenging.
Fortunately, DataMiner has many capabilities including monitoring, managing, and orchestrating a nationwide OB truck fleet in a single consolidated service-centric and automated environment.
That's right! You can manage an entire fleet of mobile production studios from just one single screen.
Interested to see how DataMiner makes all this possible?
Then you should definitely check out the detailed use case where Miguel Barquet walks you through the entire process, from connecting to the OB trucks to managing them.
Please note that you need to be logged in to access our use cases:
in the top-right corner of the screen, click LOG IN and authenticate yourself with your corporate email address.