Bye-bye, FOMO – Catch up on the latest and greatest the DataMiner Community has to offer!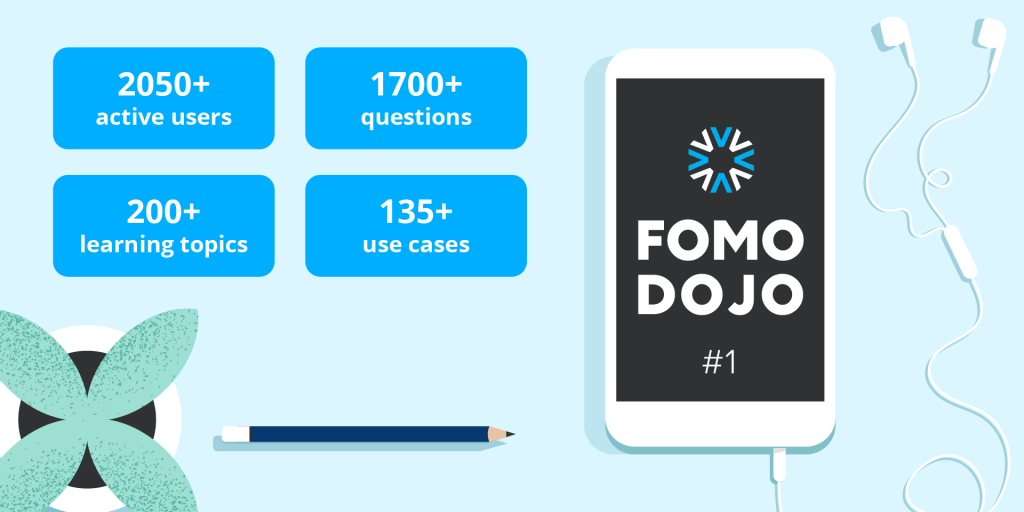 Welcome to our first monthly DataMiner Dojo update, FOMO DOJO #1.
Our community continuously provides interesting insights, fascinating use cases, and other useful resources that are just too valuable to miss out on!
That's why we've put together this time-saving overview with all of July's top picks from the DataMiner Community.
Now you have the latest and greatest DataMiner Community information right at your fingertips. So, what are you waiting for?
---
Editor's pick: recently added use cases
Our use cases are here to inspire you. Leverage what DataMiner has to offer
to the maximum extent. These have been added recently:
Media Service Order & Management System
How DataMiner manages media service orders such as fiber contribution links, satellite downlinks, feed recordings, file transfers and much more.
Flow Monitoring
The Flow Monitoring app combines data available in your DMS to allow easy management and investigation of any potential problems related to the media flows.
Quality of Experience Monitoring
Consolidated QoE reporting for the full suite of video services, delivered using multiple delivery schemes and access technologies and consumed over set-top boxes, mobile devices, SmartTV or AppleTV.
EPM for monitoring of DOCSIS based broadband delivery
Management of a network for DOCSIS based broadband delivery featuring a mix of Commscope C4 and E6000 cable modem termination systems.
Sony Live Element Orchestrator (LEO) – router panels
See how you can use Sony's hardware panels for signal routing in combination with Sony LEO (Live Element Orchestrator).
Microsoft Azure Connector
The Microsoft Azure connector collects metrics from your on-premises and cloud applications, giving you insights into your Azure resources.
Top 5 must-read blog posts
Catch up on the latest news, from the tiniest DataMiner details to the latest industry trends.
How to build an agile operation
The essence of being agile? Agile is a response to complex environments requiring complex solutions where waterfall approaches fall short. Skyline Communication's CEO, Ben Vandenberghe, shares his thoughts on the subject.
Agile terminology provides a powerful set of tools for easy communication. To help you master these tools, we've listed the definitions of common Agile terms in our Agile Dictionary.
Editor's pick: 5 questions and their answers
Join the DataMiner discussion, from the tiniest details to the biggest trends.
Over 1,250 questions have been posted and answered already.
Want to join in?
Ask a question of your own and get it answered by the community!
The swag shop is open for business
On DataMiner Dojo you can earn credits with all kinds of activities such as posting a question, answering a question, liking, commenting and much more. From now on you can spend your hard-earned credits and buy cool DataMiner swag in our swag shop.