Hi,
I have tried to upload report to shared folder via scheduler. However, after executing the task, no report is saved on the folder path.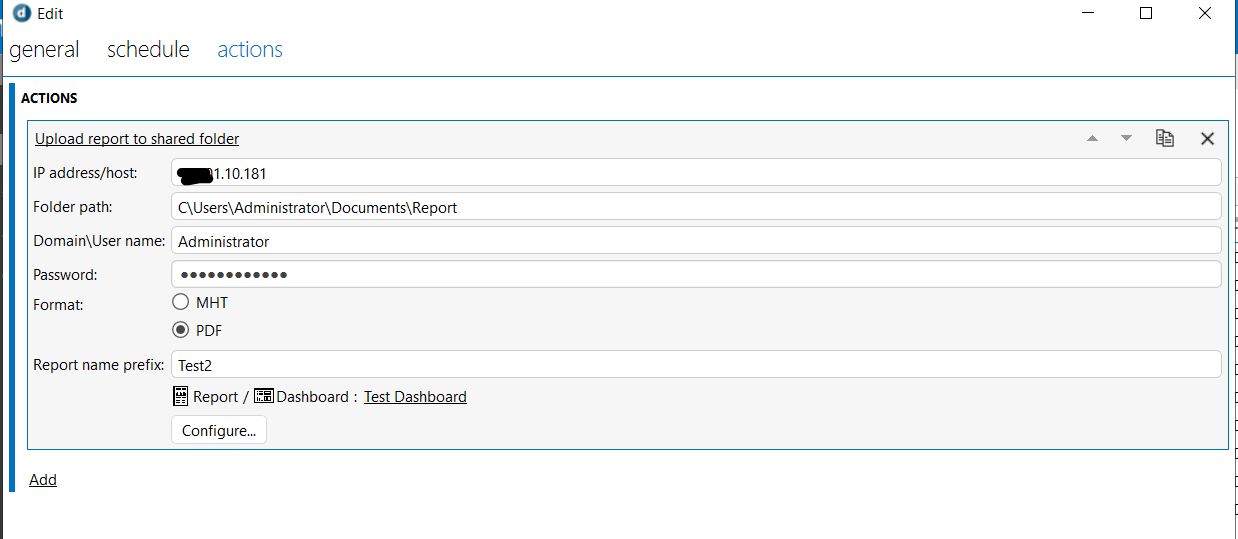 Is the configuration above correct?
Hi,
It's only possible to give in a UNC path.
The path you described in your image is an invalid path as it's missing the : . This sign is disabled for the field as UNC paths don't use this.
Can you update the folder path and retry?
You are viewing 1 out of 3 answers, click here to view all answers.