Hi Dojo, we have a few servers where the database back-up procedure is triggering the following
Notice Alarm:
'Backup status' is 'Backup job had errors. !! Backup-process failed, see logging for details. Unspecified error (-2147467259)' on '<MyDMA-HostnameHere>'.
Has anyone else come across this unspecified error?
-2147467259
The error ID is the same for all the servers where the notice is generated - we found this on 4 servers in the cluster, we're currently running release 10.3.0.0-13184-CU5



other DMAs in the same cluster don't produce the issue.
The backup file seems to be completed on the local path a few seconds before the error is generated: is there a way to verify that the generated file is not corrupted and actually usable (without necessarily loading it to the DMA)?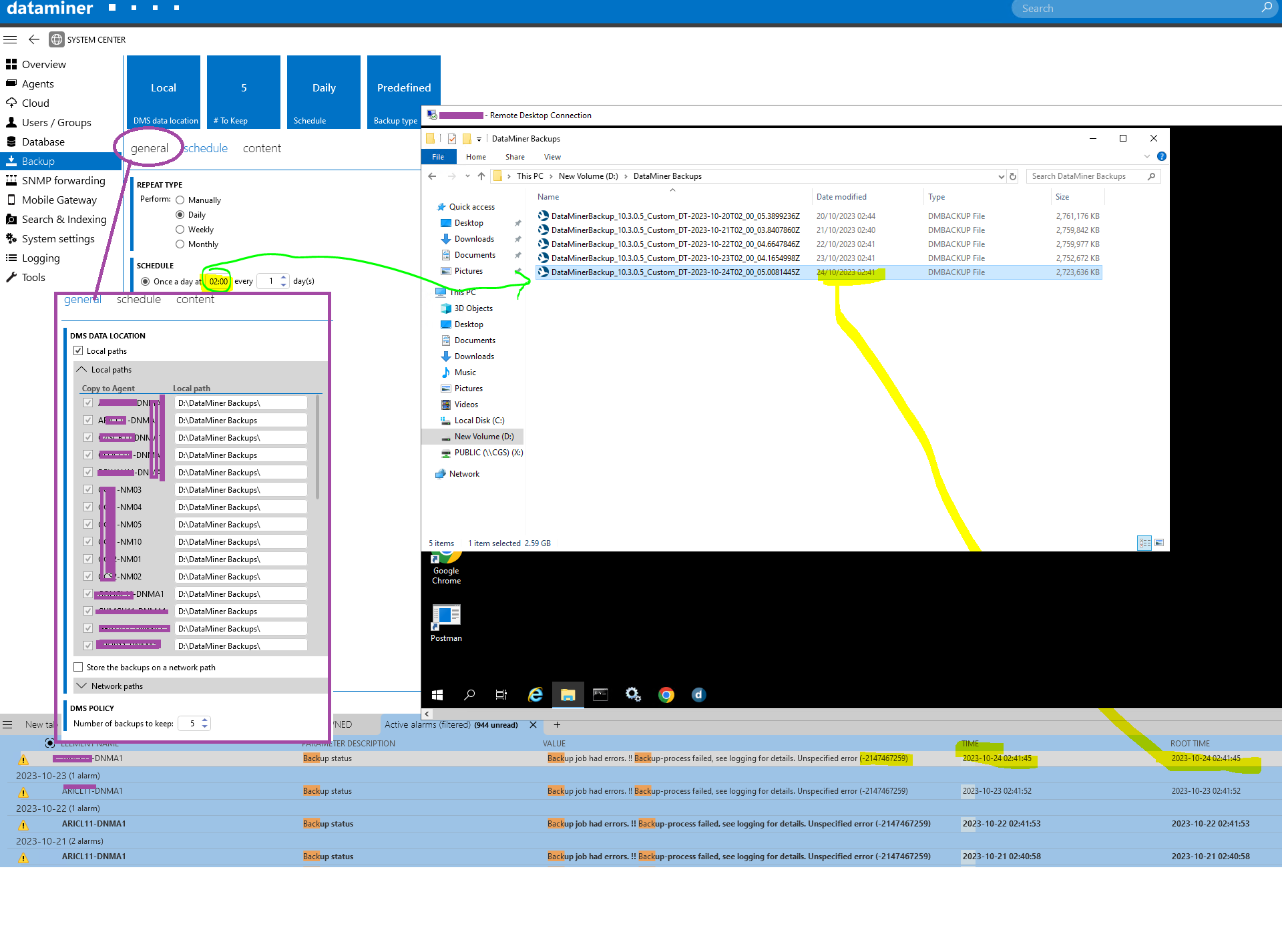 Error -2147467259 is the same as 0x80004005 == E_FAIL and is a general error code indicating "Unspecified Error"
One relevant logfile would be the backup logfile (c:\Skyline DataMiner\Backup)
Additionally, as the backup file does appear to have been created, the error might be related to trying to further upload the file to a remote path. Relevant logfiles would be SLDMS.txt / SLErrors.txt.
You might also be able to find back error messages in the information events that get generated when starting/completing a backup.
Hi Alberto,
Maybe the backup logfile on C:\Skyline DataMiner\Backup can give a hint on what went wrong.
I'm not aware of any way to verify that the generated file is not corrupted except trying a restore.