I am trying to connect a Windows 11 PC with Microsoft Platform connector, and I did these steps on the catalog for config but no luck yet.
Configuration
The polling IP of the Microsoft server must be defined when the element is created.
WMI configuration
To go to WMI Control Properties, go to Start > Run and enter wmimgmt.msc.
Right-click WMI Control (Local) and select Properties.
On the Security tab page, go to \\Root\CIMV2 and click the Security button.
Add your local user to the list and give the user all rights.
Apply all.
DCOM configuration
Go to Start > Run and enter dcomcnfg.
Select My Computer and click the Properties button.
Go to the tab COM Security.
Under Launch and Activation Permissions, choose Edit Limits.
Add your local user and give the user the Local Launch, Remote Launch, and Remote Activation permissions.
Apply all.
I have gotten this to work for another Windows 11 PC after following these steps and entering username/password in the security tab.
I have restarted the PC as well with no luck. In stream viewer this is the error i have recieved: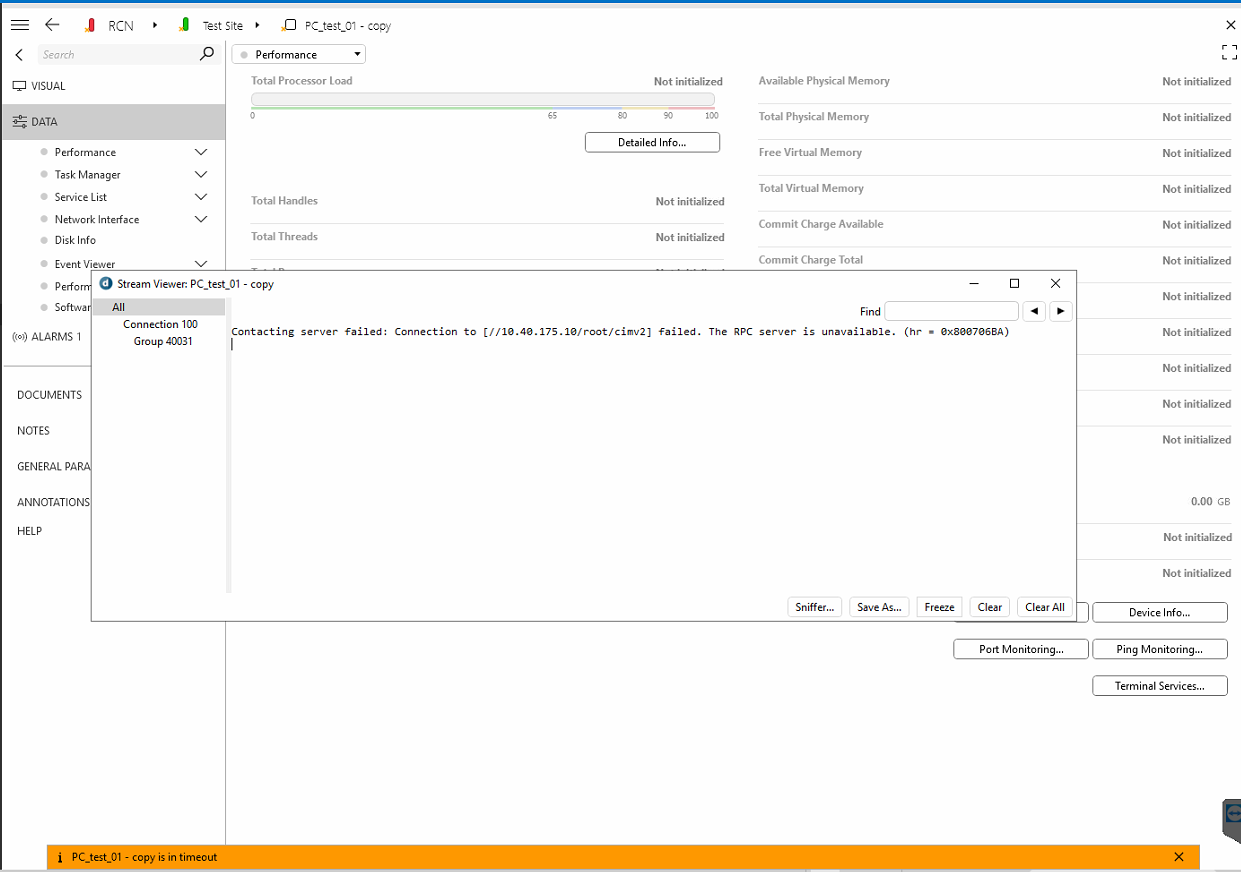 The RPC server is unavailable, I do not know what this is.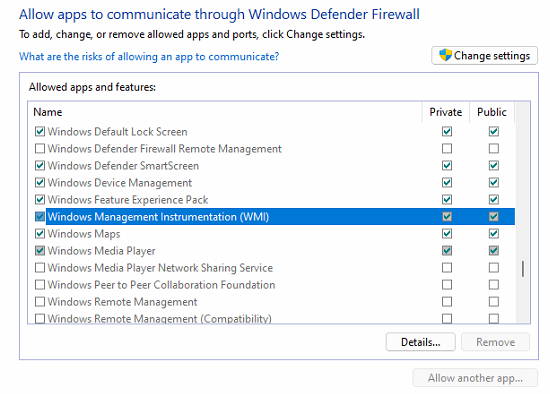 Hi Matt,
The error 'The RPC server is unavailable. (Exception from HRESULT: 0x800706BA)' means that the DMA is not able to reach the Windows 11 PC. Can you check if the "Windows Management Instrumentation (WMI-In)" rule is enabled in the firewall of the Windows 11 PC?
Hope it helps.
You are viewing 1 out of 1 answers, click here to view all answers.