Hello Dojo,
After attempting to perform a Webb App 10.3.11 cluster upgrade we immediately received the following error message. "You're not allowed to execute upgrades."

After double checking the permissions on the DataMiner users and groups we saw that we were part of the administrator group which has the following permissions: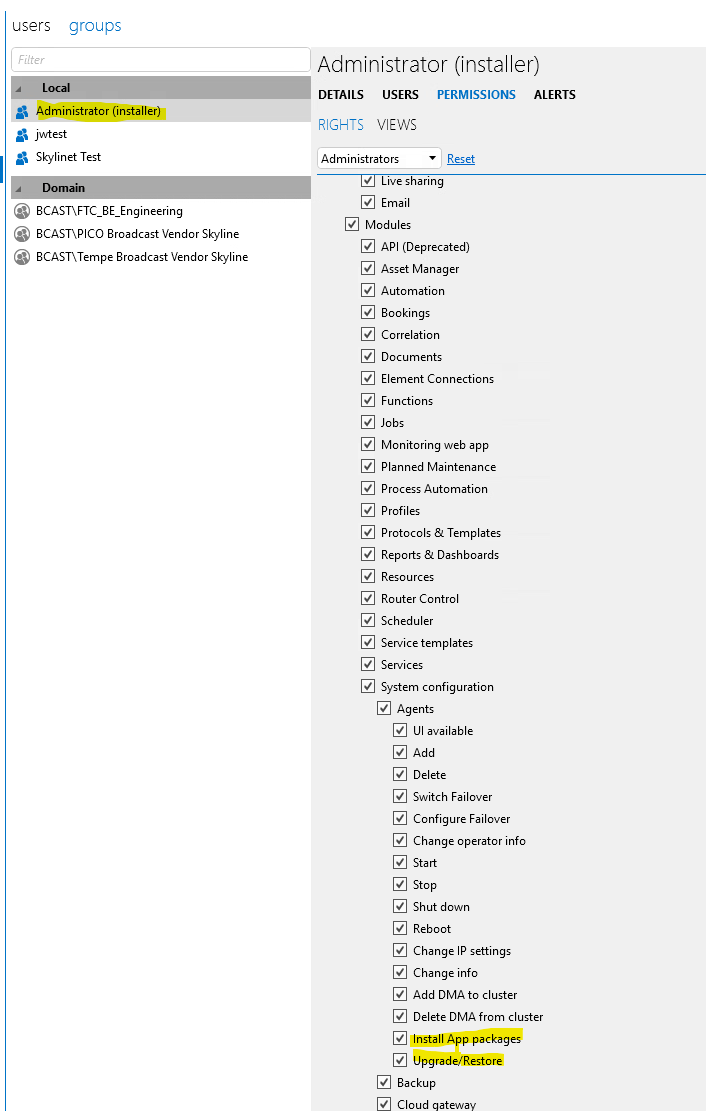 After running these upgrades instead as a local upgrade the agent upgraded with 0 errors. We subsequently transferred the package to each server and ran them all locally. These agents were upgraded a few months ago with a feature release package and then another cluster upgrade 10.3.7 webb app package using the cluster upgrade method which did not have this issue. They do have https enabled and agents across different security zones, but again this has succeeded in the past and is odd this package particular is failing.
Was there something specific with this package that would be causing this error where previous packages succeeded?
Thank you for any guidance and suggestions!