Hi,
I have tried to upload report to shared folder via scheduler. However, after executing the task, no report is saved on the folder path.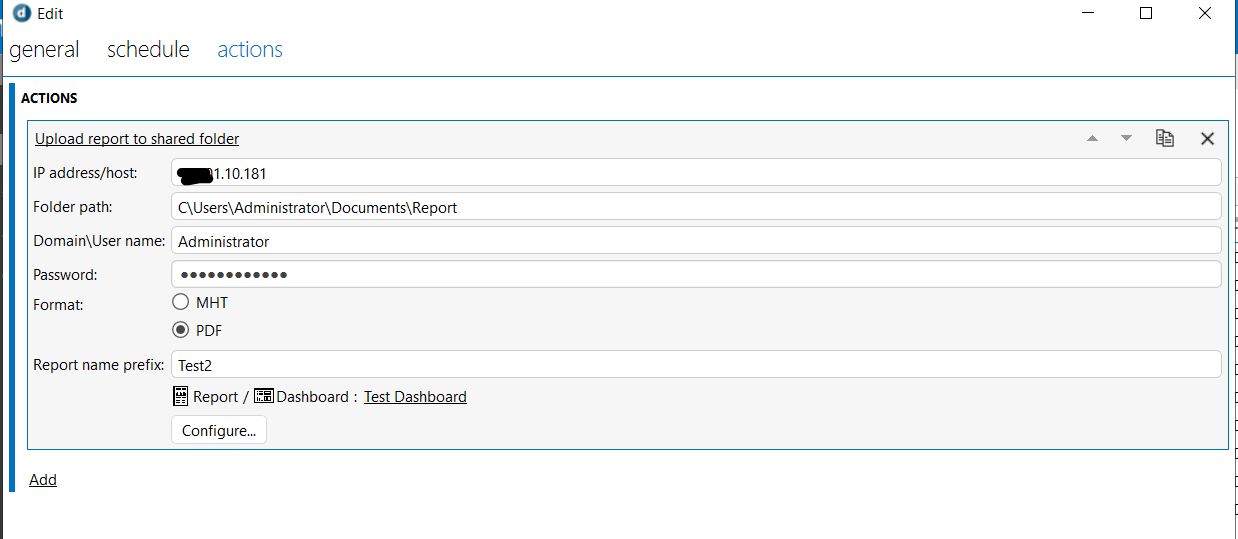 Is the configuration above correct?
Hi Miquel and Thibault,
I have tried with the UNC path. Scheduler task created on DMA02 and the UNC pathis on DMA01. No report is generated on the path.

You are viewing 1 out of 3 answers, click here to view all answers.