Hi All.
How to understand the N/A signs ( Not Available ) that the information about the module name is not displayed in Alarm module Name.  This is some kind of exception or unreadable, no information?
The screen from driver as below:
Big thanks for answer.
Br.
Jarek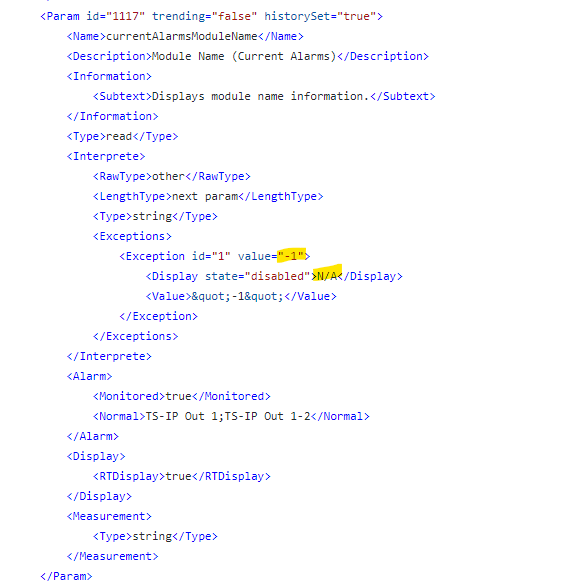 Hi,
As this parameter is not an SNMP type, I'm expecting that the value gets filled in through a QAction. When the value cannot be retrieved or parsed this is a typical indication of an exception value instead of leaving it to the empty "Not Initialized". This way the end user sees that the value has been tried to be processed, but there is nothing useful that can be displayed, so this is being set to "N/A" (-1 is the internal raw value that is stored, "N/A" is the value that is displayed).
Regards,
You are viewing 1 out of 1 answers, click here to view all answers.