Hello,
I want to use a parameter value from one table which is not a primary key nor IDX and use that value of parameter to filter the other table row.
I have added input data in service template to fetch the parameter value. And I am using that value to filter Input service table but its not filtering.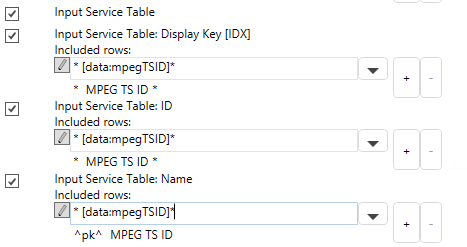 Let me know what needs to be corrected in order to filter the row.
Thanks.
For this one my suggestion would be to inspect the final configuration for the generated service that was created by the service template.
So in Cube surveyor, right-click the generated service and select Service Template > View Details.
A window will show up which will show all included child elements with the included parameters as well as the filters that are effectively being used. Verify that these filters are what you were expecting.
An alternative would be to select Duplicate > As Regular Service and to validate the settings from there. You can even save this service to verify whether the filtering works or not.
Hope this helps!