Hello Dojo community !,
The correlation rule with specified alarm filters as follows: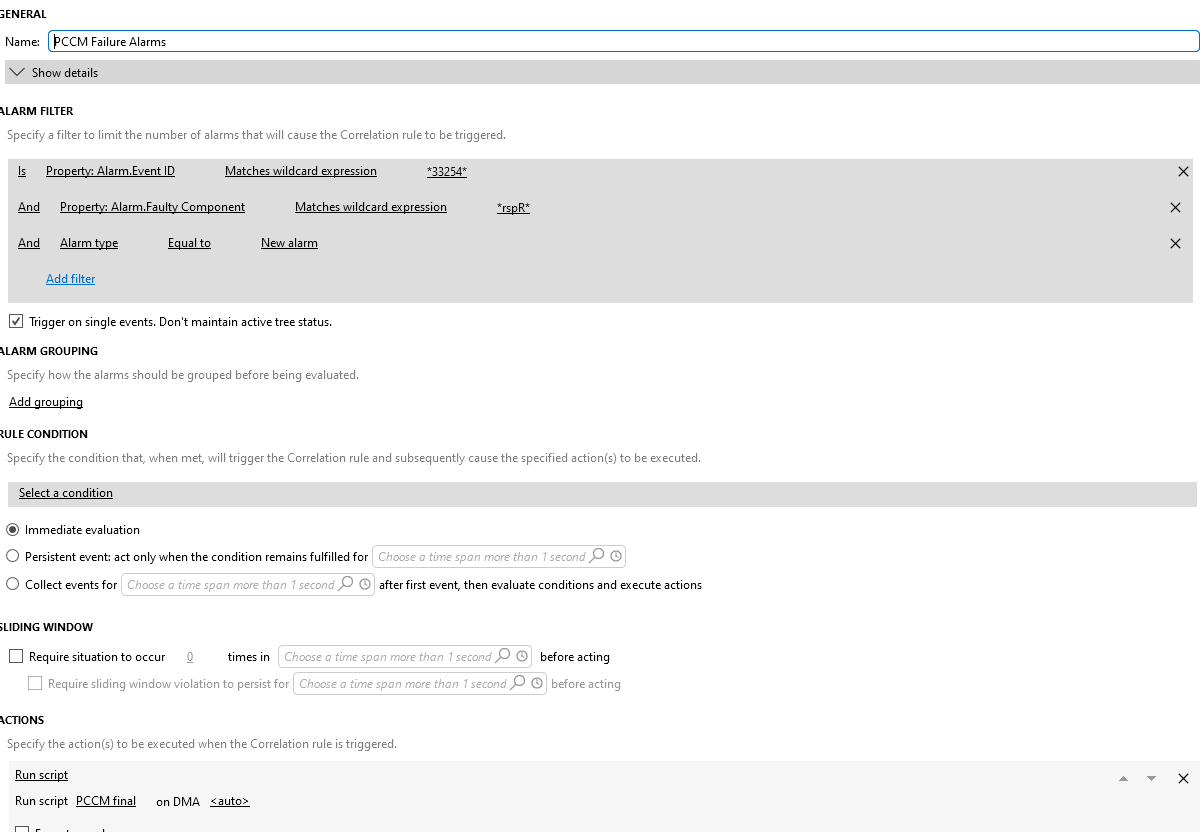 I have a correlation rule that is designed to filter alarms and trigger an automation script. The script executes correctly and provides the expected output for correlated alarms. However, one of my filters, specifically 'Alarm type = new,' seems to capture both new active alarms entering the system and historical active alarms. My intention is for the automation script to only run when a new alarm enters and not on old active alarms. Am I missing any filters or options in the correlation rule that can help achieve this distinction? I would appreciate any insights or suggestions on how to address this issue.