Hi,
We have a metric which is updated every 5 minutes.
For 10 minutes (2 updates) the values was critical low.
In the alarm template we have a HYST ON  set to 320s.
So lates after the second update after 10 minutes we should have the alarm triggered, but it did stay green.
What could be the problem?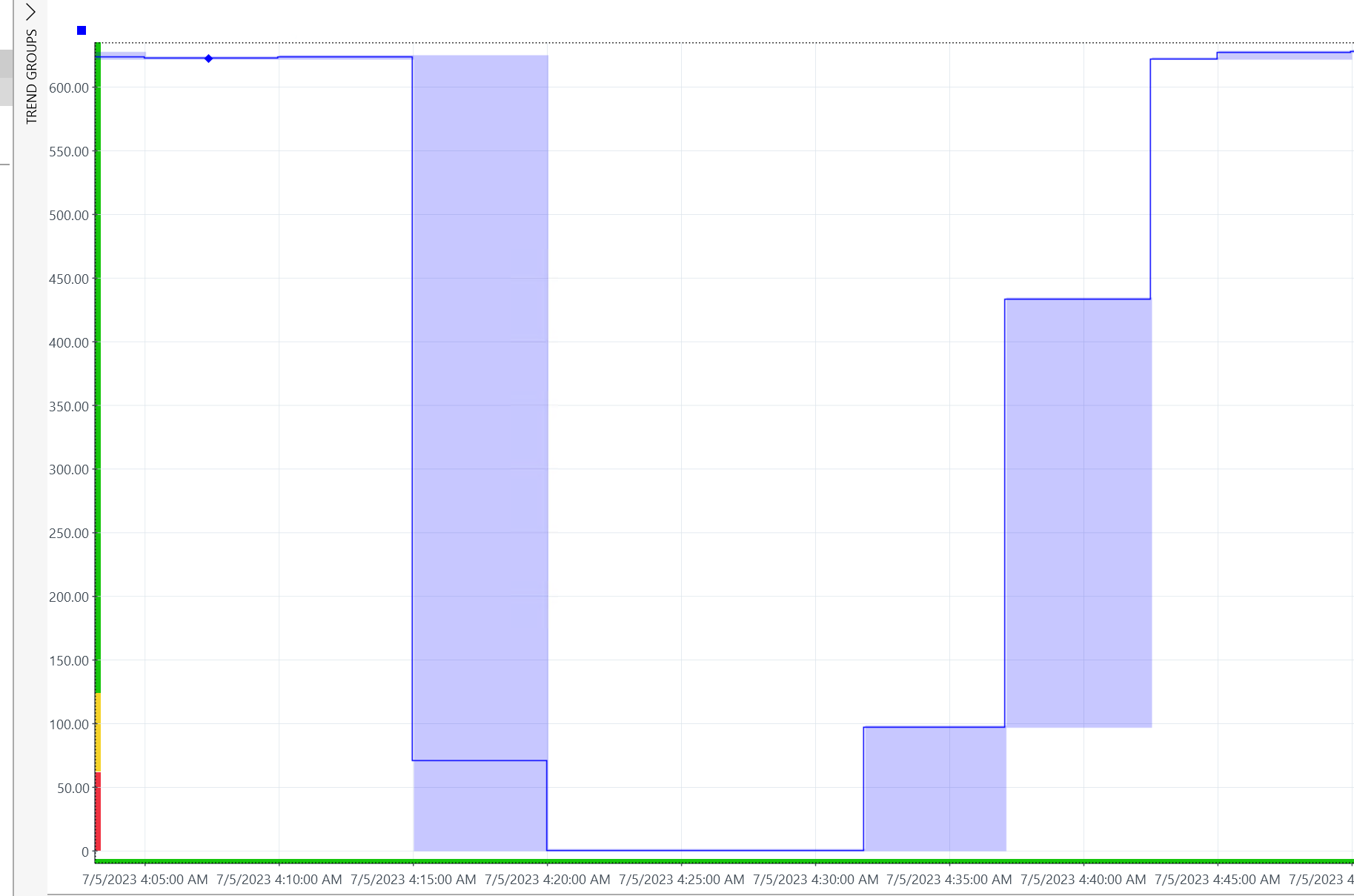 Best Regards
Ronny