Many ICT media and broadband companies want to accelerate their transformation into the digital era. Automating their planned maintenance plays a pivotal role in this transformation.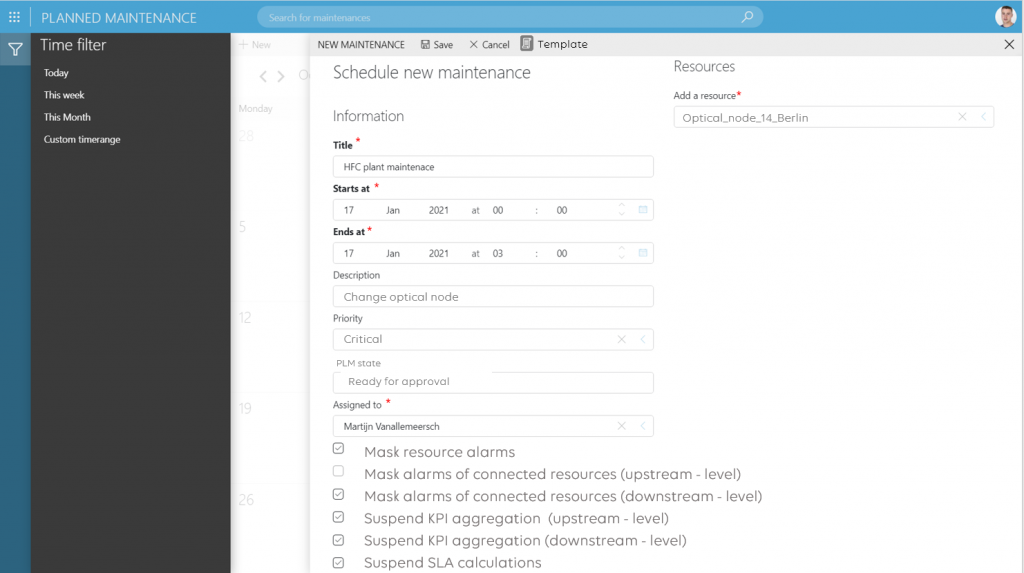 Planned maintenance processes have long been managed manually and inefficiently, and were error prone and vulnerable to security threats. That's why process automation is a fundamental capability of any organization to increase uptime, network security and customer satisfaction, while lowering operational costs.
The out-of-the box DataMiner Planned Maintenance app (PLM) guarantees easy and reliable maintenance scheduling. It automates and takes care of your planned maintenance processes on all aspects.
Some big customers have already shown a lot of interest in the app, and we're sure many more will follow soon!
DataMiner PLM hands you the right tools to manage your planned maintenance activities effectively, without having to worry about service continuity and performance. Read about all the improvements this new app brings to your planned maintenance processes and discover all its capabilities in the product sheet.
You can expect the DataMiner PLM app in Q2 2021!