These are truly exciting times for wired access network operators as consumer demand is continuously changing and evolving.
Since the start of the COVID-19 pandemic, several sources report that the demand for broadband communication services has soared as much as 50-60%. Broadband access has become a vital resource in our society. No wonder, as the broadband pipe is used to deliver just about any B2B and B2C service: data links and broadband connectivity, private cloud connections, broadcast TV (IPTV & M-ABR), voice over IP, video conferencing, online gaming, …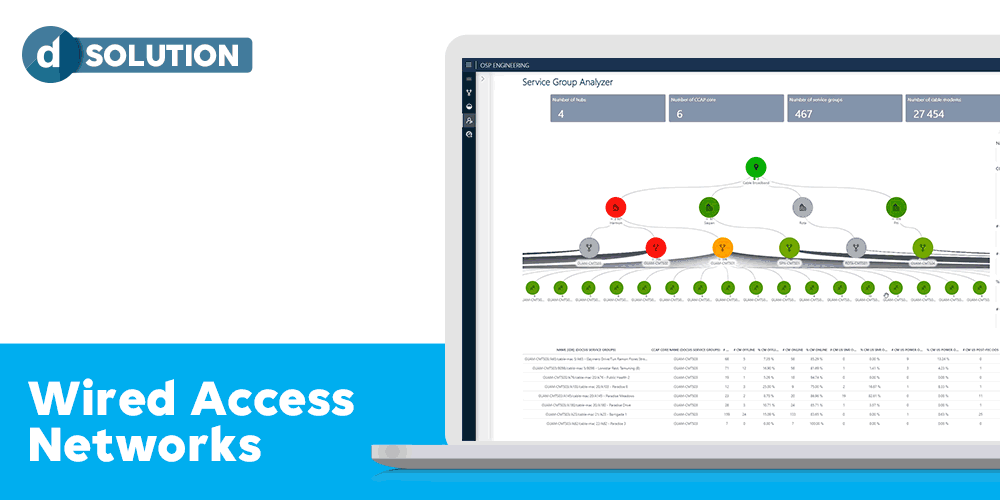 The all-IP transition leads to converged network infrastructures
Wired network operators can no longer rely on a single access technology to connect to their consumers and business customers (think of hybrid fiber-coax (HFC), copper (DSL), optical FTTx EPON, GPON, XGS-PON, …). As businesses have merged together to speed up customer growth rates, organizations have to manage a variety of access network technologies. New network builds are diverse, following competitive pressure specific to the regions, and also following the geographic and demographic diversity.
All these transitions have led service providers to deploy converged network infrastructures, building networks that rely on many different access technologies. And most of those network transformations are ongoing today. The common enabler is the all-IP data plane: consumer services run natively over IP, whereas most network technologies offer IP networking.
Converged data planes are just the tip of the iceberg: the challenge is in the operations
The common data plane is just the starting point though. DataMiner Experience and Performance (EPM) solution adds another dimension to the ongoing transition by also creating a single operational environment across all access network technologies.
Today, operational silos are often still in place as a direct consequence of using different technologies in the network. Naturally, operators first focus on creating a converged data and broadband plane. However, successful digital transformation programs rely on a unified OSS/BSS/NMS environment, independent of the underlying products and cloud services.
And this is exactly what DataMiner EPM brings to operators: a unified solution to manage network quality of service (QoS), customer experience, a convenient environment for all the operations teams, and the flexibility to adjust your service catalog to new customer demand.
Learn more about DataMiner for Wired Access Networks
Want to learn how you can fully leverage the DataMiner Experience and Performance (EPM) solution for your Wired Access Networks?