Wired access networks: convergence across HFC, DSL and FTTx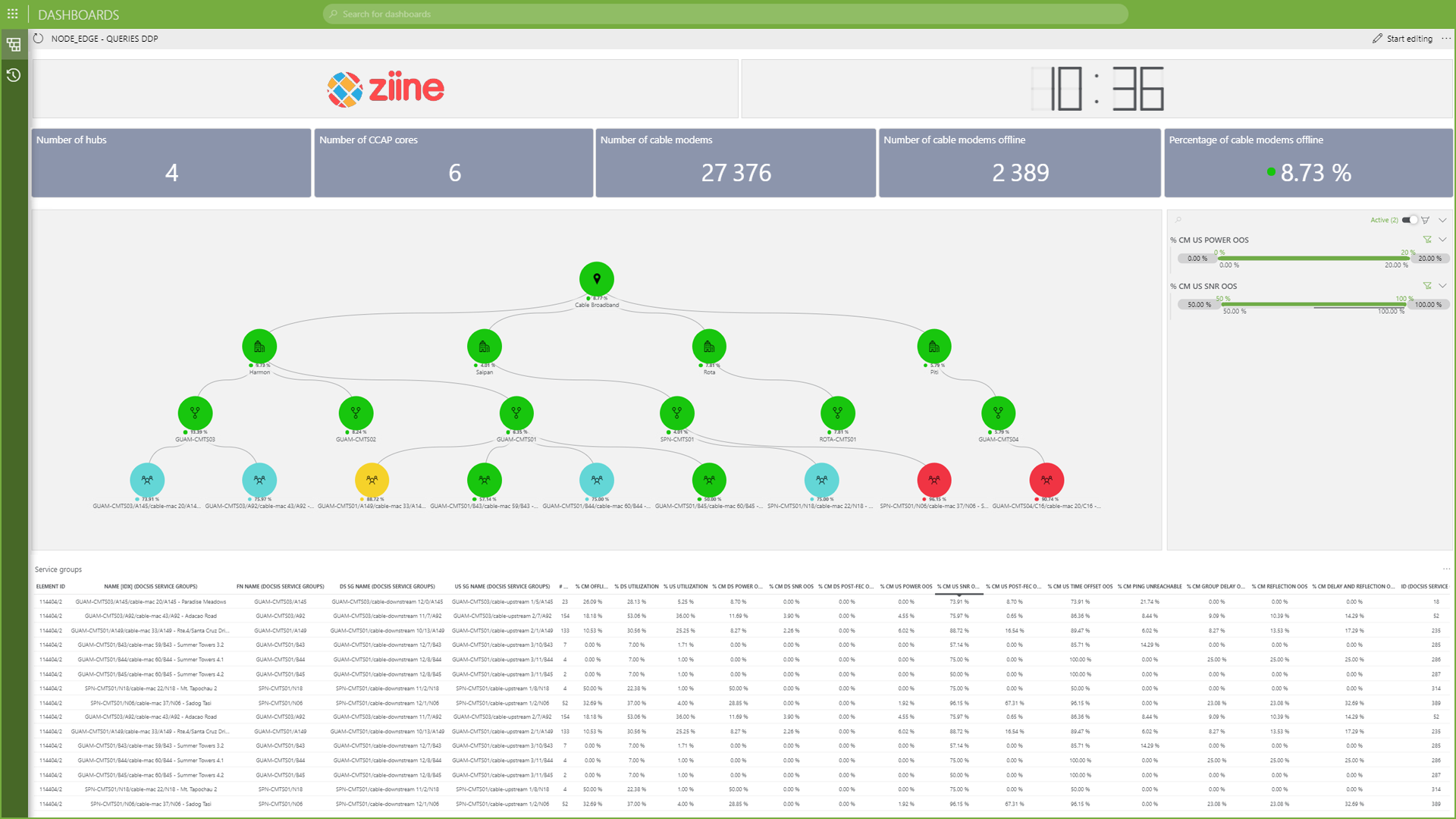 Service providers are upgrading their fixed access networks to deliver gigabit-speed broadband and streaming video. This means that network upgrades to higher throughput protocols, such as XG(S)-PON, DOCSIS 3.1, and G.Fast are ongoing or are being planned by most operators right now.
Whereas consumer demand is continuously changing and evolving, operators depend on existing infrastructure, regulations and geographic diversity while deploying network upgrades. In practice, this results in multiple technologies being deployed that⁠—ideally⁠—all come together into a single OSS/BSS back-office environment. And that is exactly the level of network convergence that DataMiner brings.
Network convergence often comes with a move to a full-IP Converged Interconnect Network (CIN) and the deployment of disaggregated and virtualized service cores (NFV - Network Function Virtualization). This brings about several technical and operational challenges, with digital transformation programs setting the priorities for network engineering, planning, implementation, maintenance and operations.
This doesn't only mean that you need to automate your well-running technical and operational processes, but also that you need to establish new processes to further optimize operations towards higher customer satisfaction, lower operational cost, better team engagement and the launch of new products.
The DataMiner multi-vendor network management and OSS system takes care of your entire network infrastructure, from source content acquisition and ISP up to the consumer device or player. It supports service provisioning, monitoring and assurance as well as the automation of business, operational and technical processes.
The DataMiner Experience and Performance Management (EPM)
The EPM solution for fixed access networks empowers service providers' digital transformation journeys by offering data ingest and processing at scale and by unlocking an actionable and collaborative end-customer experience management.
Highly scalable data ingest and aggregation engine that interoperates with any network protocol and any data lake. DataMiner interacts with streaming busses, including Kafta and NATS.
Processing of Key Performance Indicators (KPIs) covering the entire stack: RF and optics, DOCSIS, DSL, IP broadband, IPTV, M-ABR, voice, broadcast TV, narrowcast, etc.
KPI aggregation on managed physical network nodes (e.g. optical nodes, OLTs and CMTSs) and unmanaged physical nodes (e.g. unmanaged taps and optical splitters)
KPI aggregation on logical nodes, such as service groups, regions, streets, etc. This facilitates easier and thoughtful network planning, for example. Similarly, aggregation to network PSU facilitates easy planning and troubleshooting energy supply.
Alarming and trending of KPIs both on physical and logical nodes in the topology. A vast set of features is available to provide a convenient operational environment: smart alarm baselining, topology browsers, viewers with smart status bubble-up, etc.
The EPM solution supports a broad set of use cases:

Network build (node deployment)

Service deployment & update

Network periodic realignment

Customer care and call center support

Pre-emptive maintenance incl. profile optimization

Fault management and ticketing

Key Performance Indicators (KPIs) are calculated round-robin⁠—and are trended over time⁠—or calculated on request. As an operator, you can make use of the built-in catalog of KPIs, and add your own KPIs to it so that you can measure the outcome of your objectives in terms of user experience, network maintenance, etc.
Safeguarding the security of your operations, DataMiner helps SecOps teams automate security workflows and detect unexpected flows in your networks.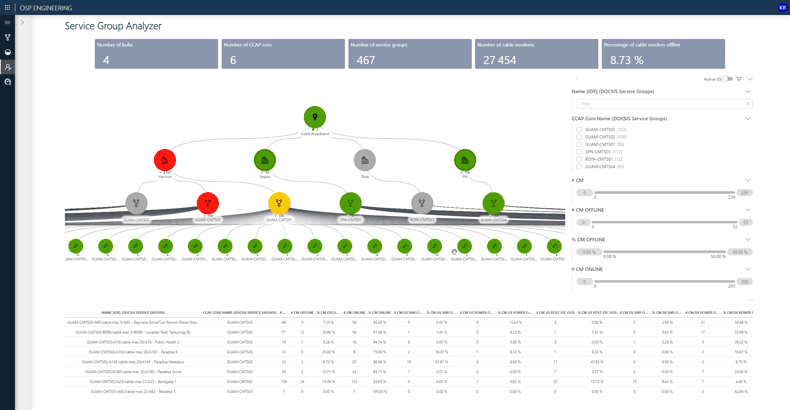 Inventory and topology management: getting insights into network QoS and customer experience
DataMiner EPM auto-detects inventory in the network and in the homes (CPE) because, as an operator, keeping track of your inventory remains a fundamental operational challenge. The inventory discovery happens by polling network products, LLDP connectivity, inventory and topology database import and exchange, and by extracting CPE inventory from OLT and CMTS systems, etc. Any data source—and even manual entry—is used to generate a comprehensive, up-to-date physical and logical network topology.
Logical network topologies typically relate to consumer services, e.g. topology for broadband DOCIS service groups, broadcast TV channel service groups, etc. As such, DataMiner EPM not only manages performance of the network, but it also provides full insight into the end-customers' experiences.
Empowering enterprises to rethink how they collaborate across the value chain
DataMiner EPM comes with a full set of DataMiner features that foster real team and customer collaboration:
Real-time topology and KPI viewing on DataMiner dashboards.
Single pane of glass across all technologies in the converged network avoids technology-oriented operational siloes.
HTML dashboards can be developed, operated and shared with each persona in the organization (e.g. NOC operators, network planners, energy planning, field technicians, field installers, etc.).
Operational and business processes can be automated end-to-end, e.g. network node provisioning, planned maintenance activities, ICT network provisioning (e.g. DNS, DHCP), etc.
Incidents are detected by DataMiner and tickets can be generated automatically, with all required data. These tickets can then be pushed into any ticketing system. Updates in the tickets are automatically reflected in the operational DataMiner environment.
First line helpdesk operators instantly access the status of the customer service, the status of customers in the same service group, and much more, in realtime. Info may be accessed directly on DataMiner using HTML dashboards, or via API towards the first line support toolsets. Similarly, operators can execute instant actions on CPE, including remote reboot, hard disk cleanup, switching Wi-Fi channels, and much more
Last but not least, using the DataMiner Cloud platform, service providers can share real-time dashboards with business customers (B2B), technology suppliers, etc.
Augmented operations
Wired access networks are huge and the access to the KPI sets is ever increasing: the variety of data is growing exponentially with new technologies being deployed and the service catalog, relationships between KPIs are fluid as a result of using cloud deployments and NVF, etc. In short, AI has become imperative to keep providing full observability of your infrastructure and services
DataMiner comes with trend detection and forecasting, anomaly detection, focus alarms, and much more.
Enjoying the freedom to select any network technology and cloud provider without changing OSS/BSS systems
DataMiner EPM solution is fully vendor agnostic. This means the platform integrates with any product or function regardless of vendor or protocol.
In addition, the platform supports all:
Network architectures (centralized, distributed or converged)
Industry standards (copper: e.g. VDSL2 or G.fast; cable: e.g. DOCSIS 3.0 or 3.1; FTTx e.g. GPON or XGSPON)
Deployment models (physical/legacy, virtualized on prem or in the public cloud)
Of course, DataMiner is not only integrated with your broadband and media functions, but the platform also manages your entire on-premises ICT stack and cloud capacity.
Scale your business in current and adjacent market opportunities
DataMiner allows you to start small and grow later. When you start with a limited scope and extend from there, you can gradually get to know DataMiner and incorporate more of the benefits DataMiner has to offer by expanding step by step, focusing on "first-things-first". Agility in the operations is fundamental to remain competitive, scaling out and adapting to end-customer needs.
DataMiner offers a DevOps environment: continuously adjust data ingest and aggregation, finetuning fault management, updating automation scripts, etc. All can be done by using the DevOps tools that come with DataMiner.
---
Learn more about DataMiner for Wired Access Networks with our Free Webinars
Please note that you need to be logged in to access our video library: in the top corner of the screen, click LOG IN and authenticate yourself with your corporate email address.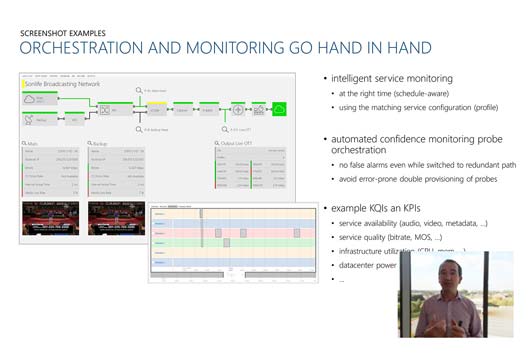 Service Quality Management (SQM)
YOU'LL LEARN
how to get a 360° view on your quality and operations
how DataMiner links your business with your operations
how DataMiner measures the quality of all services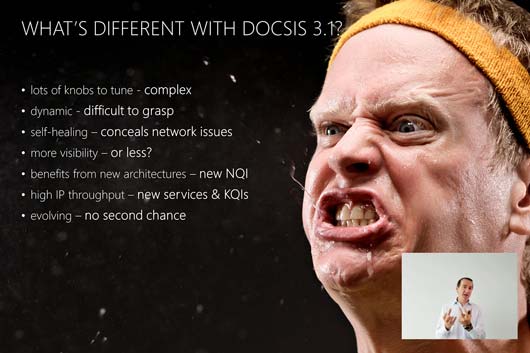 DOCSIS 3.x HFC Network Management
YOU'LL LEARN
how to manage hybrid DOCSIS networks
how to bring elasticity and optimization into your operation
based on real-life examples from Europe's largest D3.1 network
---
Let's talk about your project
Are you interested to know if this standard solution also offers possibilities for your project? You can either ask your question right here on our Dojo community. Or, if you prefer the more personal touch, you can also contact your local sales representative. Either way, our DataMiner experts will be happy to discuss all the possibilities with you, down to the smallest detail.
Associated Markets:
Service Providers
Service Providers - Broadband
Service Providers - Broadband - Cable & MSO
Service Providers - Broadband - Telco
Content Distribution
Content Distribution - Cable & MSO