If you are looking for a way to monitor and manage your services in a cloud-connected system, you might want to check out this new dashboard!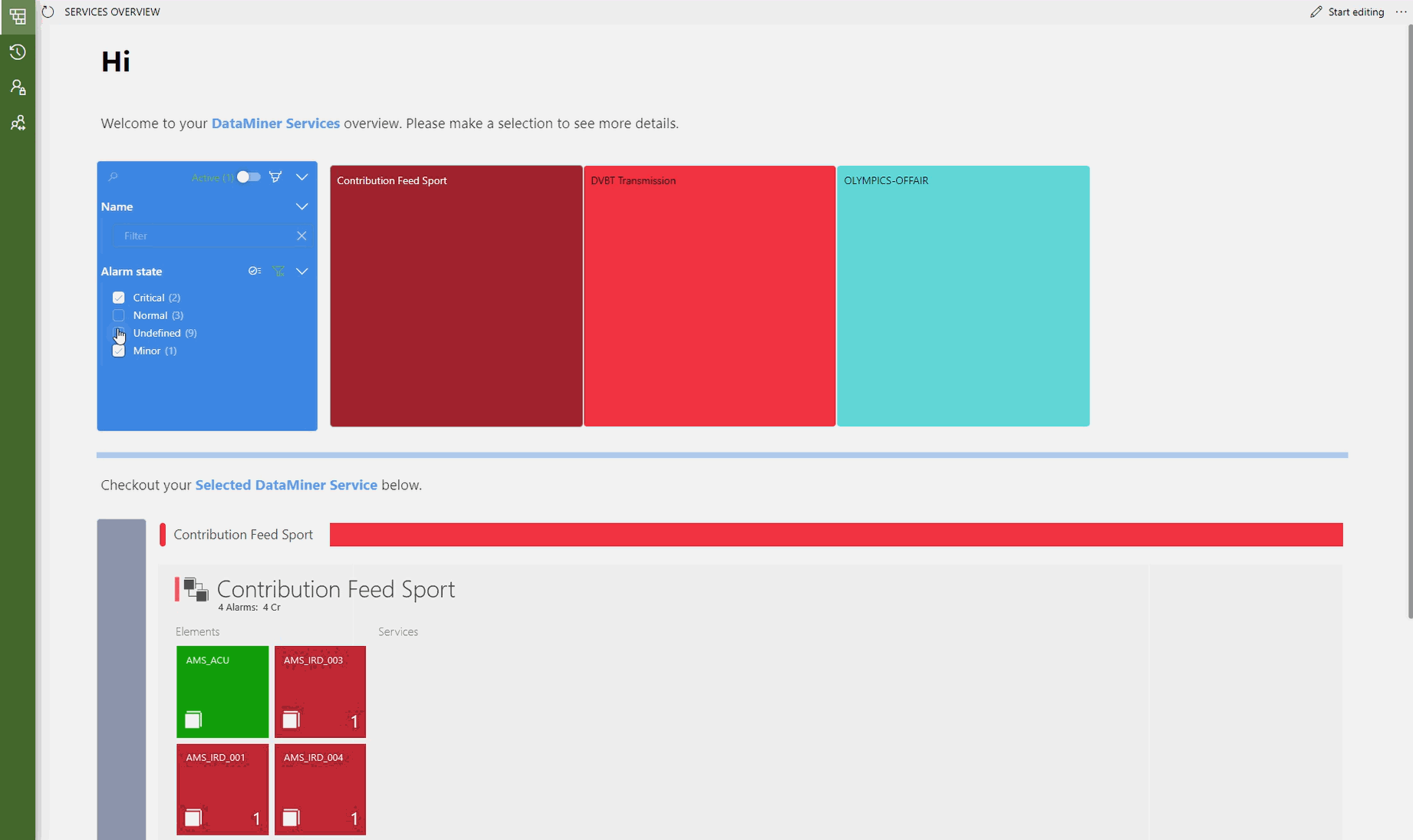 This dashboard can easily be deployed on any cloud-connected system:
Follow the link to the Catalog.
Click the Deploy button.
Choose your target DMS and select Deploy.
The dashboard has now automatically been added to the root folder of your Dashboards app.
The dashboard offers a master view of your services, presenting each service as a block in a grid (requires the ReportsAndDashboardsDynamicVisuals soft-launch option) with its current state color. This information is obtained through some brand new GQI data that contains the state of your services.
Additionally, the dashboard allows you to filter the services based on various criteria (requires the web version to be 10.3.9 or higher OR the ReportsAndDashboardsPTP soft-launch option). The selected service is then displayed below, showing its state history, visual overview, and alarms in the Alarm Console.
This dashboard serves as a great starting point, as you can customize it to fit your specific needs.
What did you make of it? Feel free to share your thoughts in the comments or contact us directly.