Service Providers - Broadband
Wireless Access Networks
Wireless operators are in the middle of planning and rolling out next-generation 5G technology. The demand for broadband capacity is peaking, and the variety of services continues to grow: consumer broadband, B2B data, media, IoT, voice, autonomous vehicles, etc. Each service puts its own constraints on capacity rates, latency, jitter, cost, resiliency, and other network performance metrics. The continuous flow of new demands on the network comes with a lot of challenges to deliver services quickly and reliably to consumers and business customers.
Automation is the buzzword all around and is pivotal to any digitally enabled organization. For several reasons, reality often reveals teams that are still operating in siloes, relying on outdated processes. That is when digital transformation programs come into play: connecting teams, suppliers, customers and technology all together with a single set of processes that can easily be finetuned over time as the business evolves. DataMiner Process Automation (PA) interacts with any OSS/BSS system, any network element, any business and any consumer CPE. That makes DataMiner unique, in a sense that not only operational processes can be automated but also all technology-related processes. On top of that, DataMiner keeps control over the entire broadband services delivery network, monitors all aspects of it ( even end user experience), and reports performance and service availability (SLA)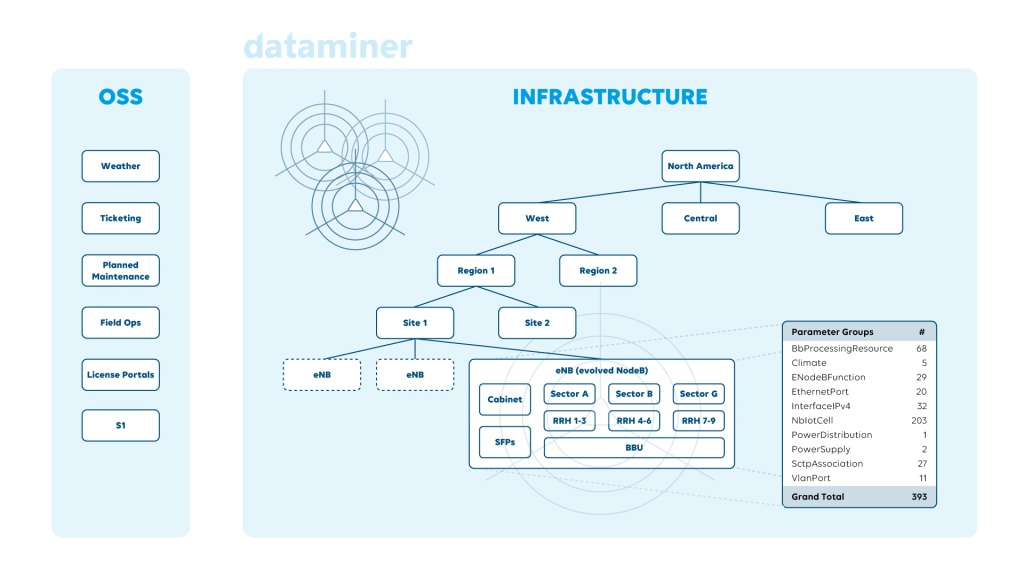 Complete integration
DataMiner supports integration of any network and data center technology sourced by any supplier: hardware elements (RAN, set-top box, etc.), compute and storage nodes, IP networking, virtualization layers (VM, K8S), appliances and microservices running in a multi-cloud environment.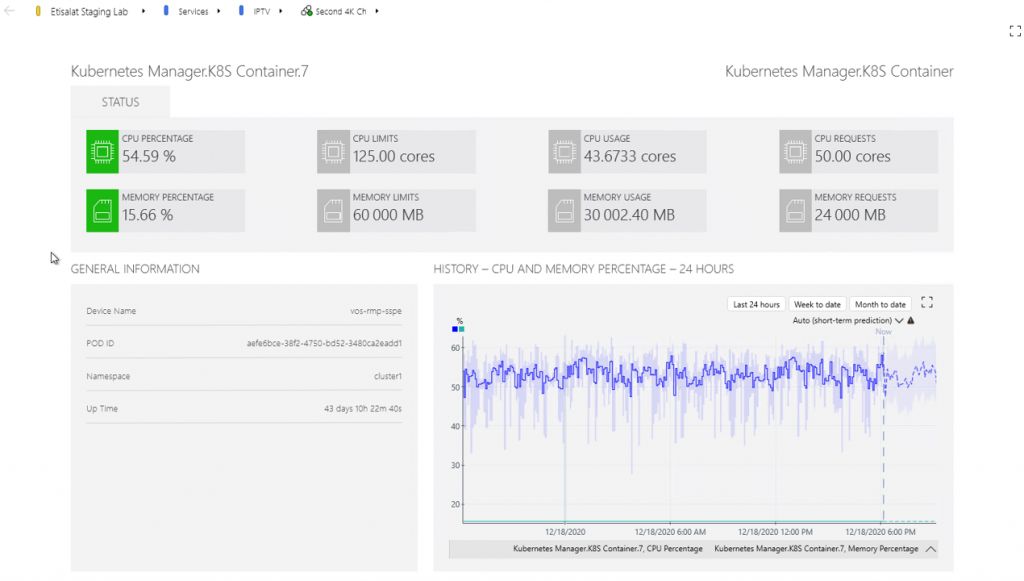 Automation
Benefit from state-of-the-art automation of technical, operational and business processes, working together with existing OSS/BSS systems.
Service & Resource Management
The intelligent Service and Resource Management suite optimizes resource and capacity utilization of your access network, as well as of your broadband and media headends.