Service Providers - Broadband
Wired Access Networks
Service providers are upgrading their fixed broadband networks to deliver gigabit speeds. Migration to higher throughput G.Fast, DOCSIS 3.1, XG(S)-PON are ongoing programs or are being planned by most of the operators right now. Deploying network upgrades often comes with a full IP Converged Interconnect Network (CIN) and deployment of disaggregated broadband and media service cores (NFV). This results in a lot of complexity and pressure on operations teams. The reality is that digital transformation programs set the priorities for network engineering, planning, implementation, maintenance and operational teams. Existing processes need to be automated, or new processes need to be established. The DataMiner multi-vendor network management and OSS system takes care of your entire network infrastructure, from source acquisition and ISP up to the consumer device or player. Not to forget about the service monitoring and assurance, automation of business, operational and technical processes.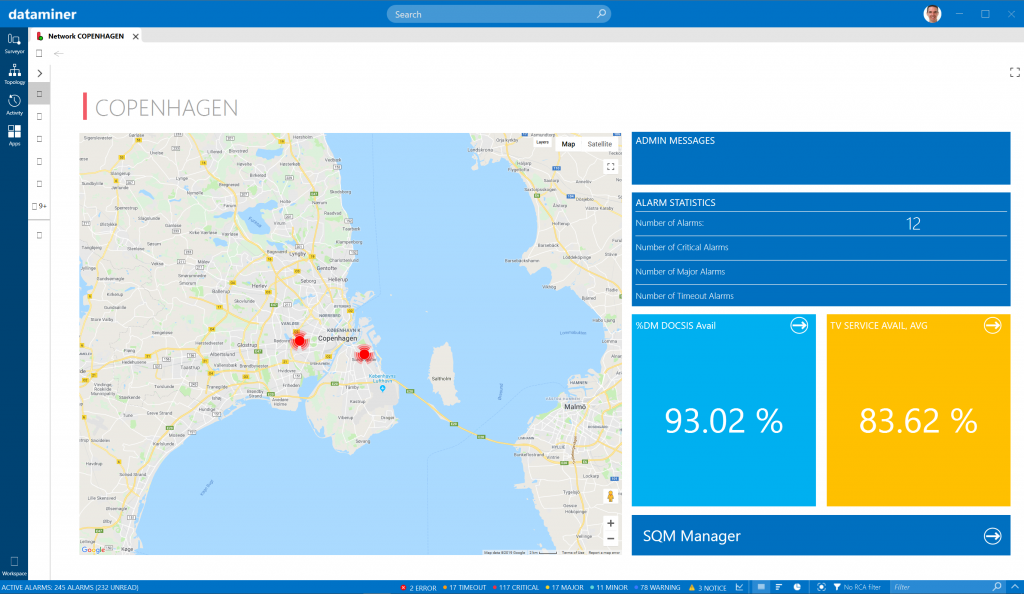 Single pane of glass
Support different network architectures and technologies from a single pane of glass. This is regardless of whether its centralized or distributed, converged or not (yet). That includes peripherals as e.g. UPS, (O)TDR, spectrum analyzer as well as the broadband and media services, both linear and on demand.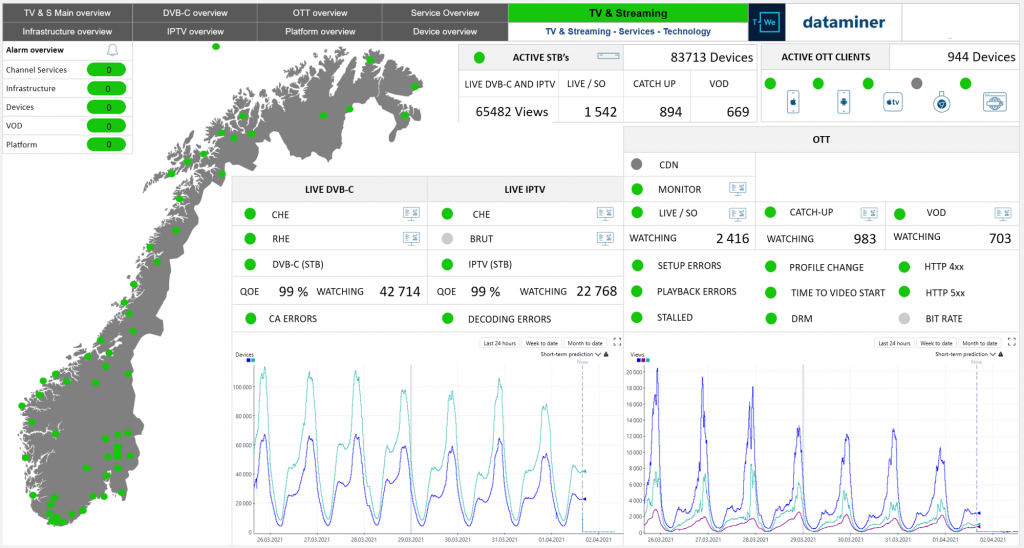 Vast library of industry standard KPIs
DataMiner comes with a vast library of industry-standard KPIs (CableLabs and ITU-T), enriched with customized key performance indicators reporting Network Quality Index (NQI) and Service Quality Index (SQI). This gives you a 360° Experience and Performance Management (EPM) platform. The system not only collects information from all service core and network functions, but also from modems, optical network terminals, home gateways, set-top boxes and handheld devices (players).
Process automation
DataMiner Process Automation sheds a completely new light on your OSS and BSS processes. DataMiner connects to all OSS/BSS backend systems in place (inventory management, network-built and topology databases, CRM systems, planning systems, field operations, NOC systems, etc). As such, DataMiner automates processes end to end, creating a truly digital and collaborative environment for all engineering, operations and IT teams.