Hello
Can you please clarity what is the meaning of [Element alarm state] parameter in the "general parameters" section of an Alarm template?
Thank you.
Best regards
Bruno Sousa
Hi Bruno,
Represents the current alarm state at element level. It is available in the page 'General Parameters':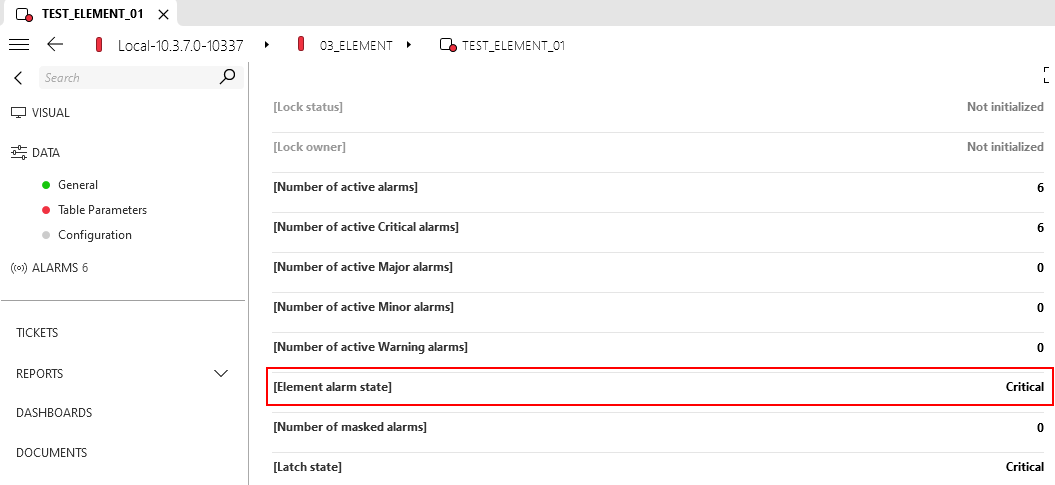 You could enable monitoring on this parameter for example to trigger a specific alarm severity when the element goes into timeout or error state.
You are viewing 1 out of 1 answers, click here to view all answers.