Hi,
When updating the triggers for the service's DTR we get a pop up notifying that such action causes some bookings to go to quarantine.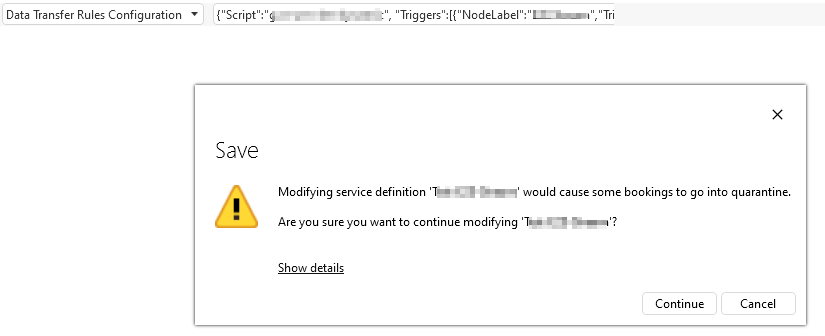 I did a couple of tests and apparently no issues were detected. In this case, we are just adding a trigger to a profile instance, and the action been performed is a copy of certain values to booking properties.
Does anyone know whether I can safely rely on my previous tests or in which cases bookings will actually move to quarantine?
Kind regards,
Hi Flávio,
Yes, that's just a warning. Changing the properties of the service definition does not impact the ongoing bookings.