Hello Dojo,
Currently the Alerter audio files are exceeding(26GB) the 20MB default sync size.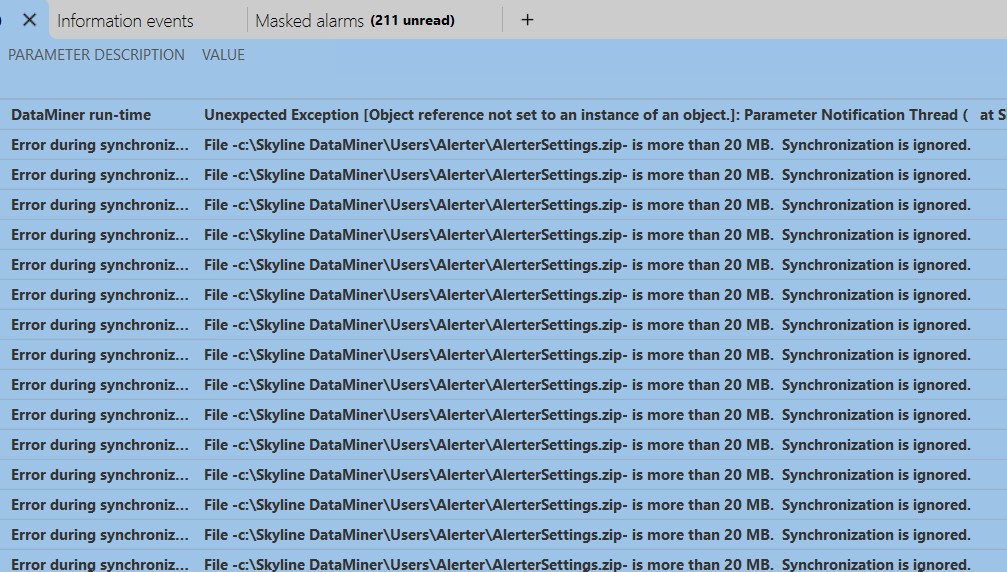 Is there a way to increase this default size so that it continues to sync these audio files?
I am familiar with the <documents> tag in the maintenance settings but was unsure if this applied to alerter folders as well and also if this is the easiest method as changing this would require a DataMiner restart to take affect? (10+ agents restarting to make this change isn't ideal)
Thanks in advance!
Ryan,
This is possible through the configuration of the MaintenanceSettings.xml. Have a look at the help. Look in the example XML for the <Documents><MaxSize> part: