Process Automation framework 1.1.2 is now available for download.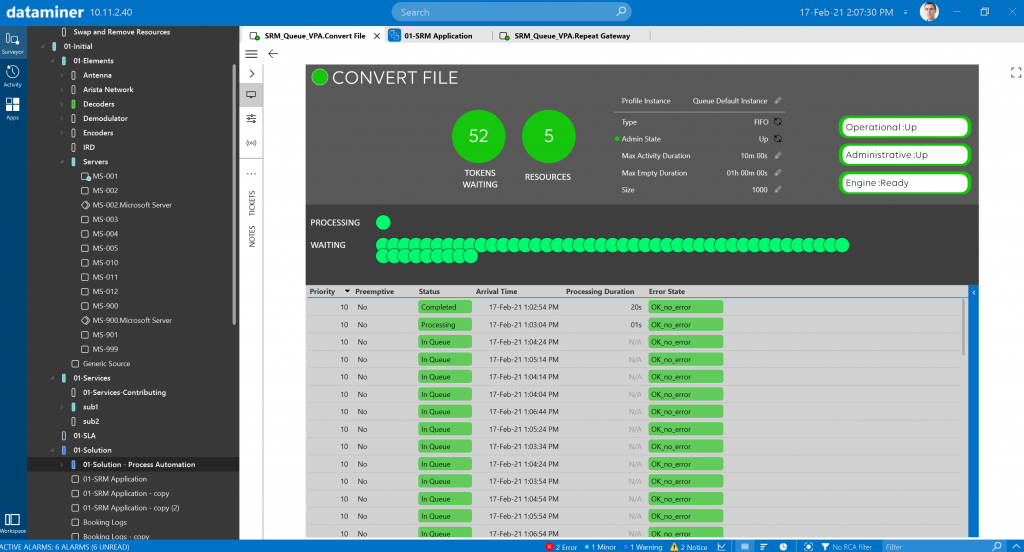 After a few releases containing many new features, it was time for a short break. We've spent time on improving user friendliness, performances and robustness.
I'd like to illustrate this with the behavior of the framework in a non-nominal situation. When a resource that supports an activity is not able to process a token because it is, for example, in a stopped state, the resource will no longer be used for the processing of next tokens. In the background, a mechanism will periodically check when the resource is operational again.

In a similar way, when new resources are added to a pool, they will also be considered to process tokens, without having to stop and create a new activation window for the process.
For a complete list of features and enhancements of Process Automation 1.1.2, check the release notes.