It's been a while, so time for an update on what's happening in our documentation department! Because providing feedback via GitHub is so easy and user-friendly, we're moving more and more documents over to docs.dataminer.services. Among others, DataMiner installation and SLLogCollector info have already been moved, and more documents will follow soon. Can't find something on Dojo? docs.dataminer.services is your place to be!
And remember: you can help improve the documentation! See something that could be better? In just a few clicks you can give us your suggestions for improvements. This can go from a simple correction for a typo, to feedback on the structure of the documentation, information you'd like to see added, etc.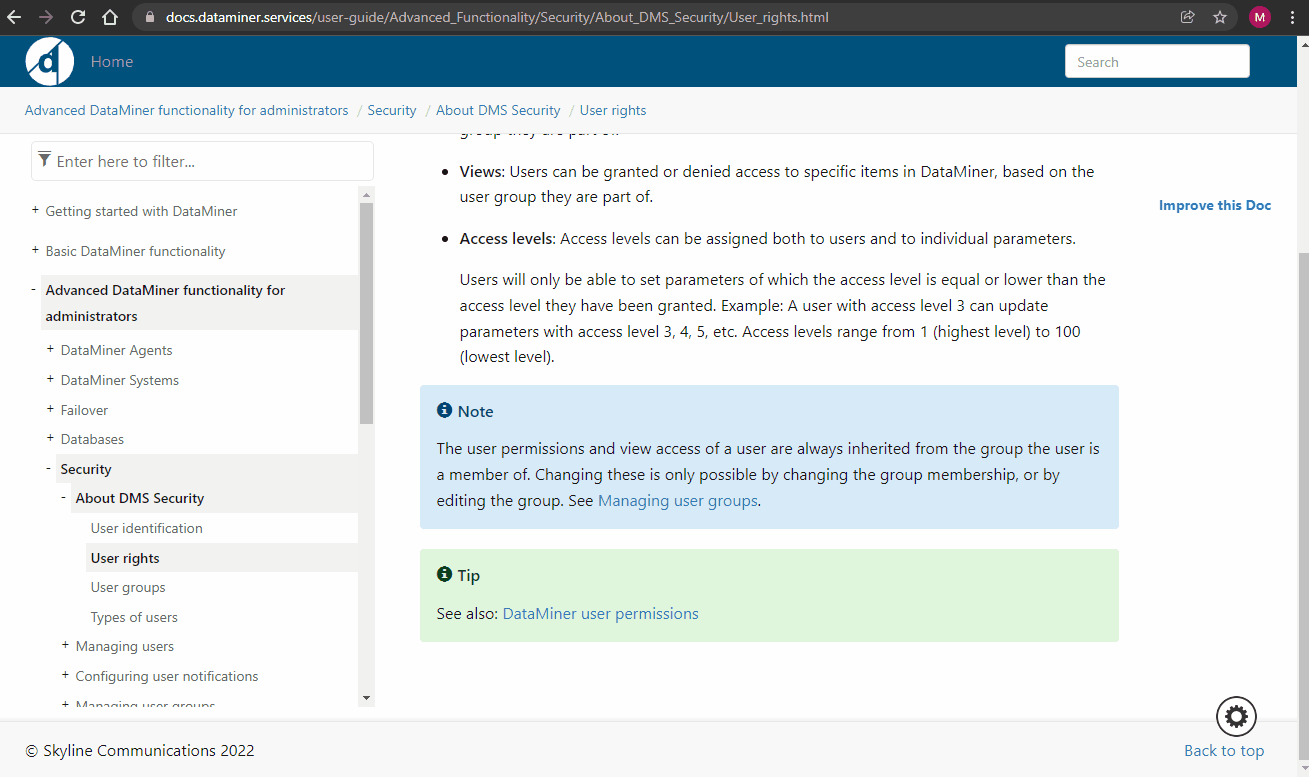 Improvements to the search functionality on docs.dataminer.services are also in the works. Soon it will become faster, with server-side indexing instead of client-side indexing, and support for special characters will be added. Also, remember that the search box on the left only works as a filter for the table of contents. For a full search, the box in the top-right corner is what you need.