Space is hot! Mars Perseverance, commercial space travel, Falcon rockets, SpaceX, OneWeb… New Space is in the news frequently, and it's here to stay.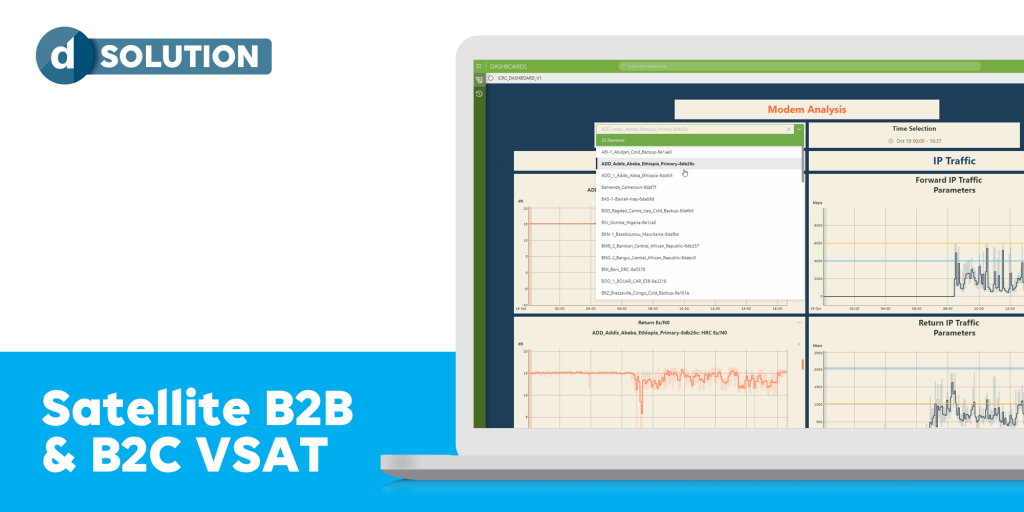 A giant leap for the satellite industry
This immense level of innovation in space projects fuels the rise of the satellite industry. Launching satellites is more affordable than ever before in history and Northern Sky Research (NSR) even forecasts that an additional 25,000 satellites will be put in orbit by 2030.
What will all these extra satellites be used for? Well, for starters, earth observation: who doesn't have a 14-day weather forecast on their smartwatch? Another major driver is the soaring demand for both commercial and governmental satellite communications: who doesn't enjoy a high-quality 4G/5G video call in the middle of nowhere? And let's not forget the global fiber and cloud networks. They rely on satellite communication to complement terrestrial infrastructure because satellite connectivity is boundless, while cable connection has limited access.
In short, it's a must-have for anyone in the networking and cloud business.
Ready your converged operation for lift-off with one single solution
Satellite broadband communication—often called VSAT—is completely complementary to fiber and cloud infrastructures. It's an enabling technology and an essential part of building global converged networks and public clouds. And convergence is the goal!
Today, we can mix and mingle all technologies, products, software appliances and virtualized network functions into a single all-IP data plane. We can even deploy VSAT technology on the public cloud. The key challenge that remains, though, is to create a single platform to operate. An operational environment that not only takes care of the very specifics of VSAT, but also provides full observability, automation, and AI-assisted operations across the entire converged terrestrial and public cloud network.
This is where DataMiner comes into play, a cloud-connected platform taking care of your managed infrastructure, and connecting you digitally to your capacity providers and end users all at once.
Learn more about DataMiner for B2B & B2C VSAT
Want to learn how the DataMiner solution for B2B and B2C VSAT can launch your digital transformation?