The DataMiner PTP app collects and correlates data from all your PTP nodes (grandmasters, boundary clocks, transparent clocks, PTP slaves) and interfaces with third-party PTP network analyzers to achieve a true 360° real-time PTP monitoring solution. The app immediately informs about network degradations or any PTP state changes, originating from GNSS (global navigation satellite system) down to every PTP slave device to ensure a stable and reliable PTP environment.
DataMiner PTP app V1.1 release comes with a new fresh look and further enhancements such as support for Unicode and more detailed visual overviews for Cisco Nexus and Arista PTP boundary clocks. For a complete list of the features and enhancements of PTP app V1.1, check the release notes.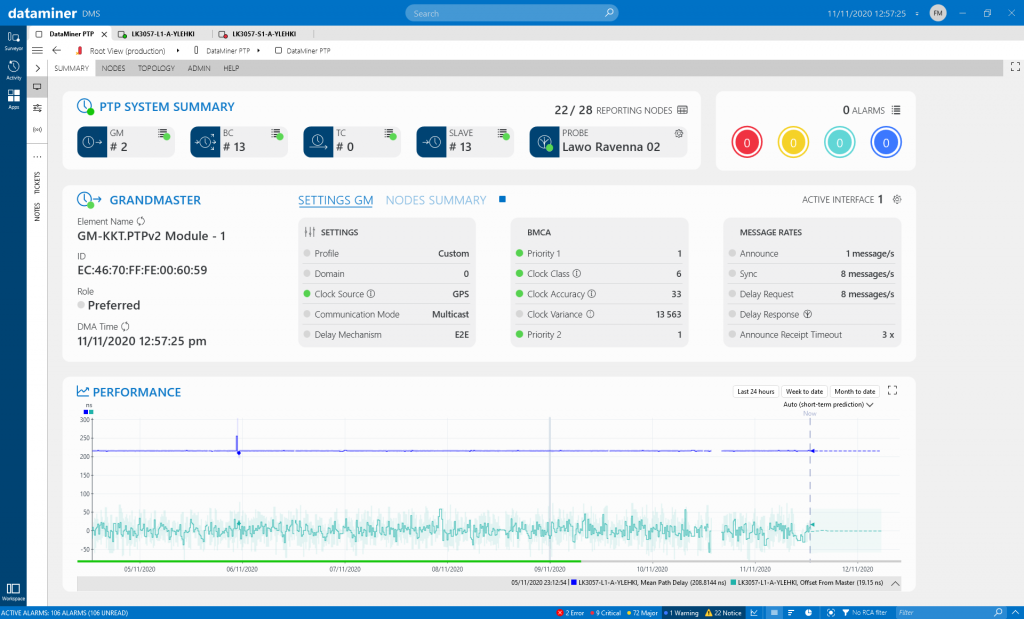 And for more information on the DataMiner PTP app, have a look at our Dojo page or go to our PTP expert hub to learn everything about the precision time protocol.
Last but not least feel free to check out our use cases section, where you can find a customer deployment example of our latest PTP app V1.1.