Astro, Malaysia's leading content and entertainment company, has selected our award-winning DataMiner Platform for the management of incoming feeds on all layers including content, infrastructure and business.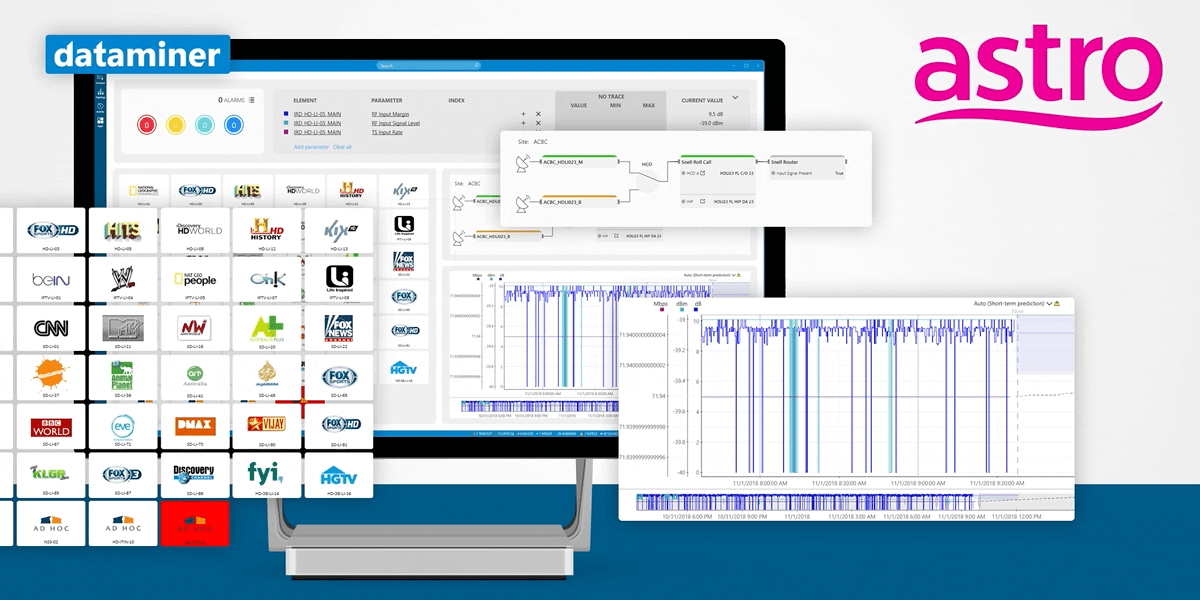 Astro serves 5.7 million homes (or 74% of Malaysian TV households), 8,300 enterprises, 17 million weekly radio listeners (FM and digital), 14 million digital monthly unique visitors ("MUV") and 2.8 million shoppers across its TV, radio, digital and commerce platforms.
In order to continuously deliver excellent services to their immense subscriber base, the company was searching for a powerful base system that was scalable towards all their other NMS/OSS and orchestration needs across any domain and technology. And they found it!
Astro will implement our AI-powered state-of-the-art DataMiner Monitoring and Control System to manage the linear feed acquisition process, along with our flagship Service and Resource Management (SRM) orchestration module to support flexible workflow-based feed acquisition booking processes.
Want to know more about our Service and Resource Manangement (SRM)? Take a look at this video exploring the basics of DataMiner SRM.
Please note that you need to be logged in to access our video library:
in the top-right corner of the screen, click LOG IN and authenticate yourself with your corporate email address.
"The company, as well as the product, aligns with our short- and long-term goals here at Astro. It is a solid, though flexible product, and our cooperation with Skyline allows us to build exactly what we need, with agility, further empowering our digital transformation process," says Nivendran Veerappan, Head of Broadcast Technology at Astro.
Interested to discover how DataMiner can be implemented for empowering your media operation's Digital Transformation? Discover our DataMiner Solutions!
---
You can read the full article about Astro's cooperation with Skyline Communications on the Skyline website.