The new version of the DataMiner Infrastructure Discovery and Provisioning (IDP) app allows users to run their software and configuration management operations more efficiently and gives more control to provision DCF connections.
We added the ability to launch a software update for multiple elements at once. This will make it easier to perform a bulk update on multiple products with a single click.
Taking a configuration backup or restoring the default configuration is now also possible with multiple selected elements. Additionally, it's possible to take a backup of the startup, running or golden configuration.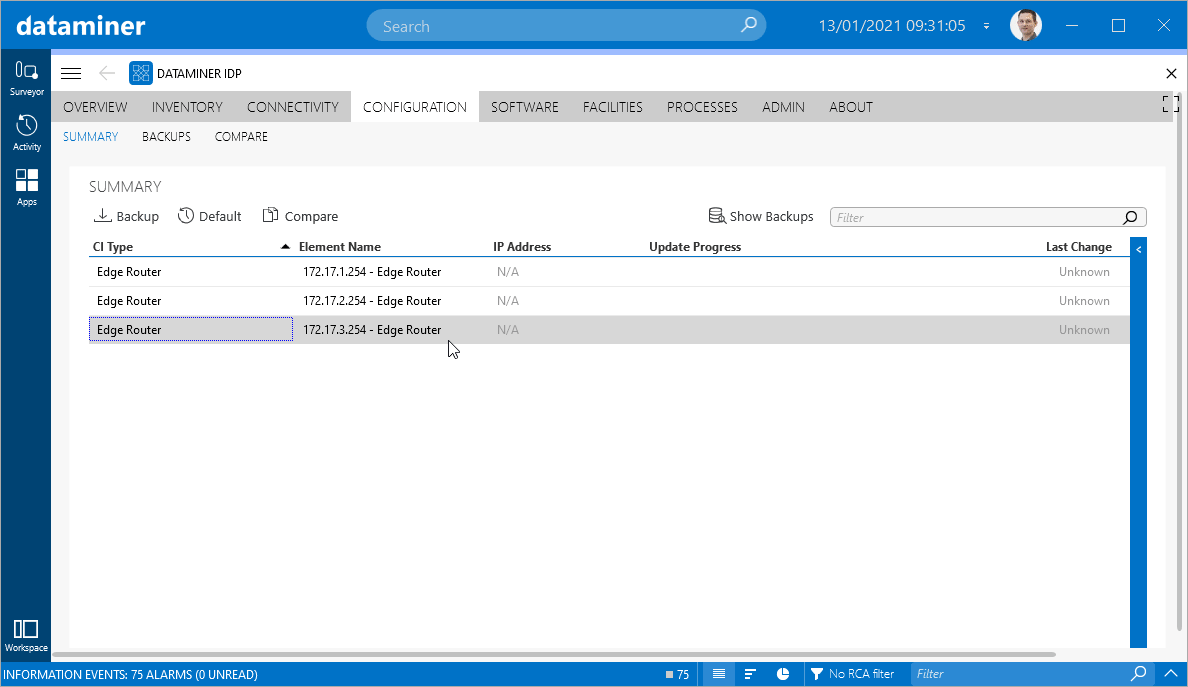 The tab software has been streamlined, making it more consistent with the other tabs of the IDP application.
Connectivity discovery and provisioning have been extended so the user has perfect visibility on the discovered connections and can finely control which discovered connections are provisioned. The updated user interface also allows the user to inspect the managed DCF connections.
DataMiner IDP now uses features from DataMiner 10. As this version is already widely adopted, it was time for DataMiner IDP to also leverage its capabilities. That is why DataMiner 10 is now required for DataMiner IDP.
This release is also packed with a ton of other enhancements and fixes. A complete overview is available in the release notes of IDP 1.1.11.