Tata Sky, India's leading content distributor and Pay TV platform, is aiming to transform Indian home entertainment by empowering television viewers with choice, control and convenience.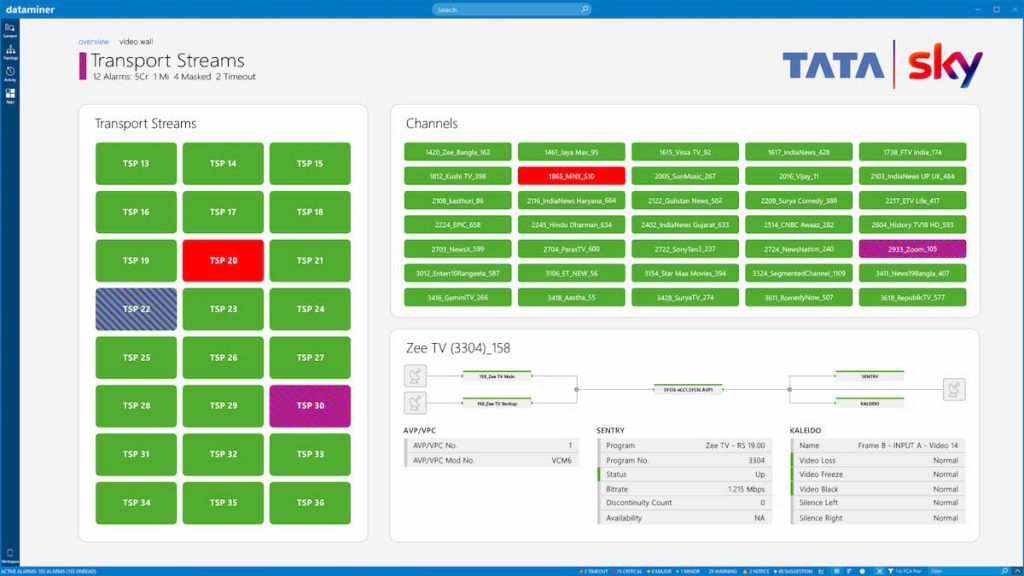 And to do so, they chose to expand their DataMiner System, which now fully manages Tata Sky's Direct-to-Home (DTH) operations across an even wider scale of data sources.
Satellite direct-to-home distribution facilitates fast service deployment at a relatively low price and with a high degree of service availability. So it's no wonder that it's by far the industry's favorite to broadcast services.
"We've recently expanded our operations, and of course we wanted to continue to uphold the highest standards and leverage a best-of-breed infrastructure. That's why it was only natural to also expand our DataMiner System, so we can keep ensuring the best possible quality for our customers," says a Tata Sky spokesperson.
You can read the full article on Tata Sky's DataMiner expansion on the Skyline website.
Want to know more about Direct-to-Home? Be sure to visit the DTH solutions page on Skyline.be.