If you've got too many Dojo Credits and you don't know what to spend them on, then we've got some great news for you!
Discover DataMiner DevOps exclusive swag
Elevate not only your professional skills but also your style as a DevOps Professional. Exclusive swag items await Advocates and those in higher tiers of our DataMiner DevOps Program. Not a member yet? Join now!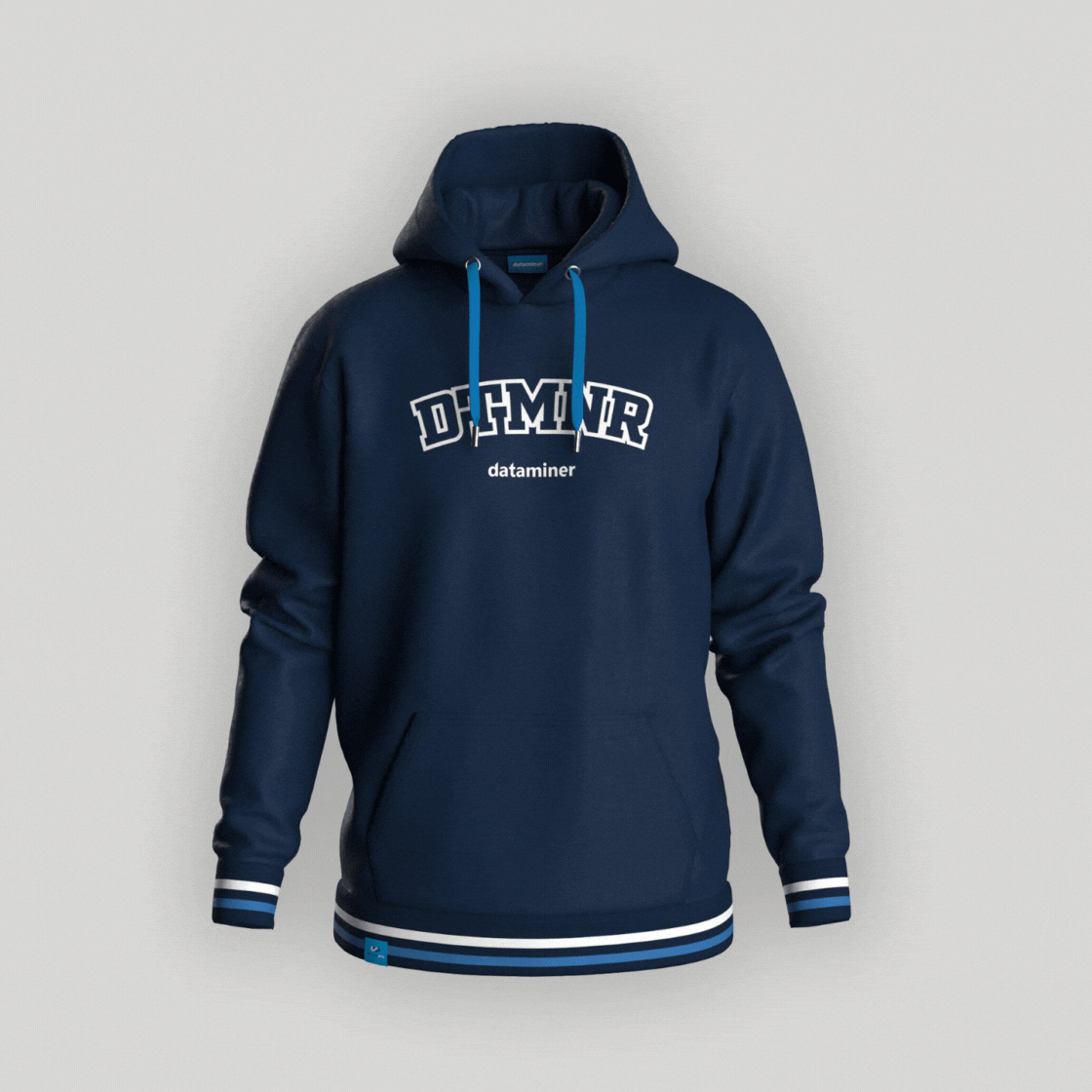 DataMiner College Hoodie
9,000 credits
Elevate your wardrobe with the exclusive DataMiner-branded college hoodie.
S, M, L, XL, XXL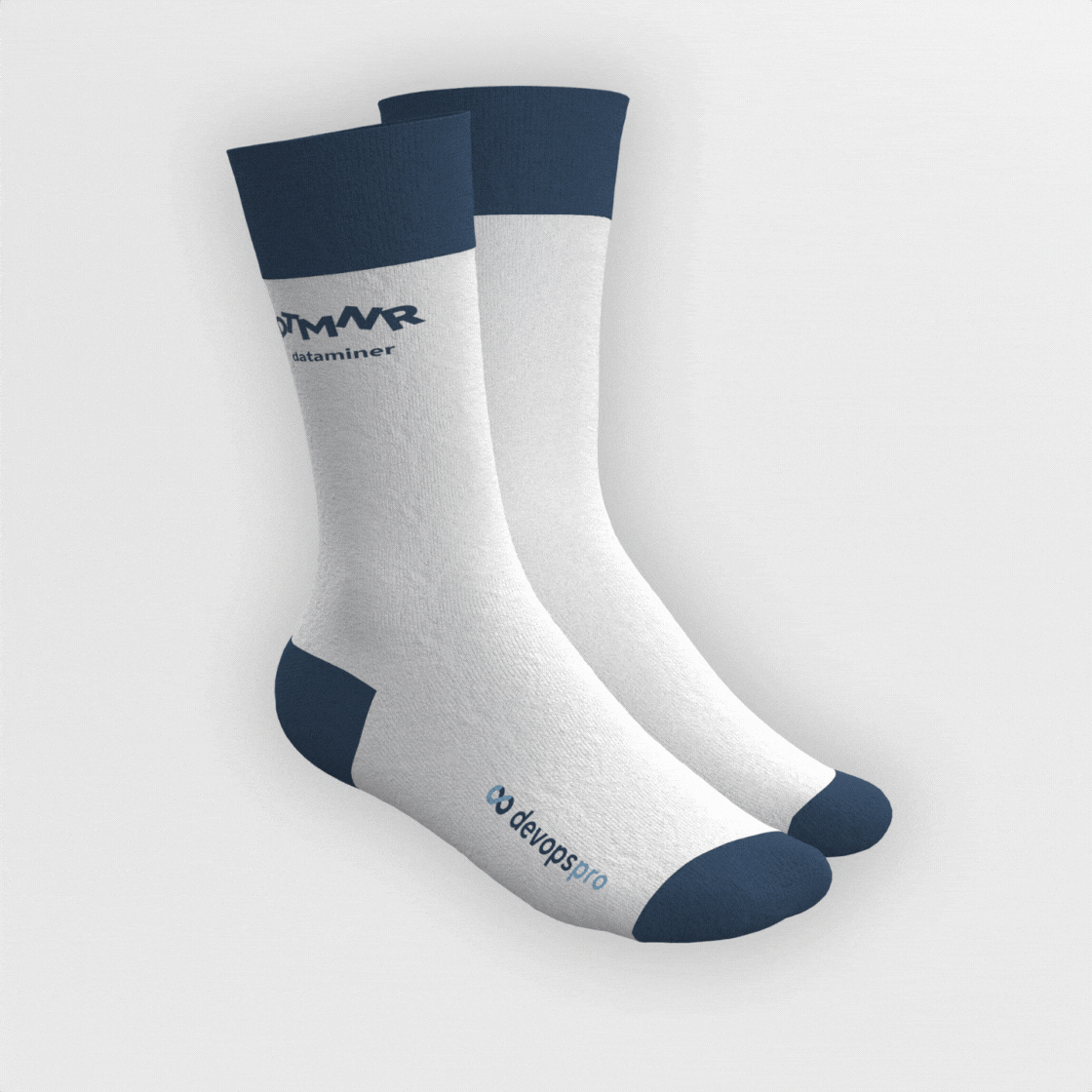 DataMiner DevOps Socks
1,500 credits
Give your feet what they deserve. With this fashionable pair, they'll certainly be happy!
One size fits all
Brand-new swag available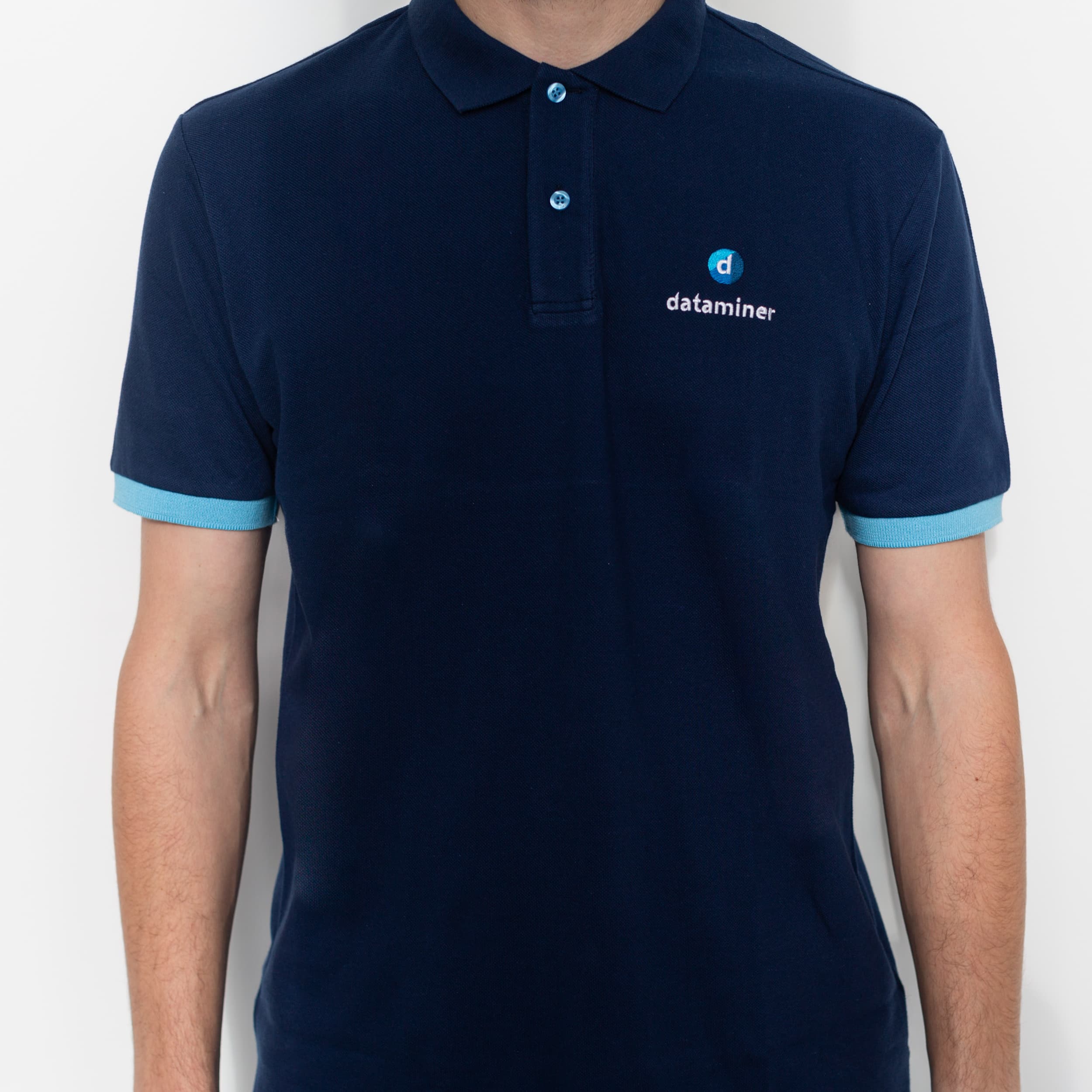 DataMiner Polo
4,500 credits
Want to go for that DevOps look without feeling overly casual? Then the DataMiner Polo is right up your alley!
S, M, L, XL, XXL, XXL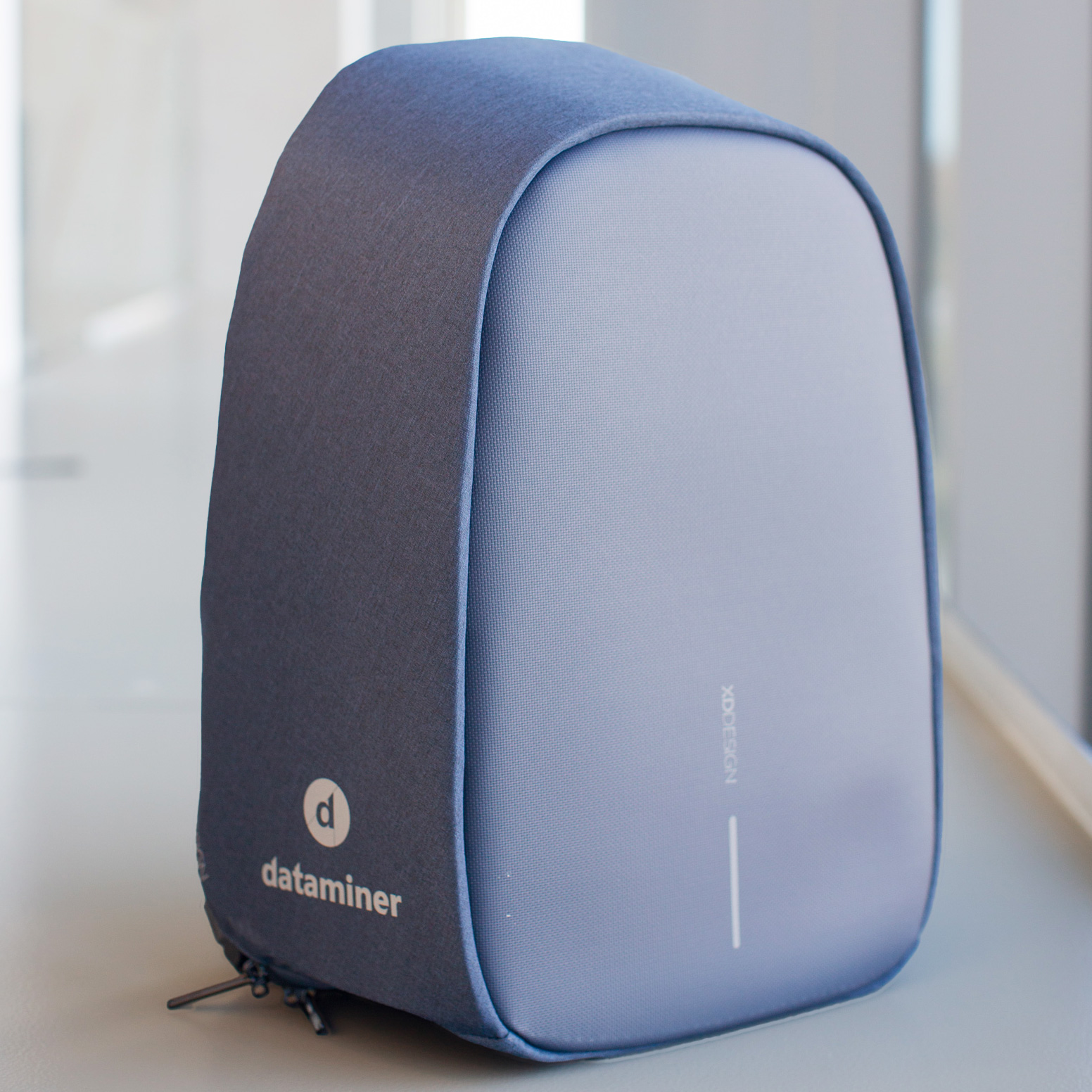 DataMiner Backpack – blue edition
10,000 credits
Safely transport all your precious gear in this comfortable and stylish anti-theft backpack.
Also available in black or grey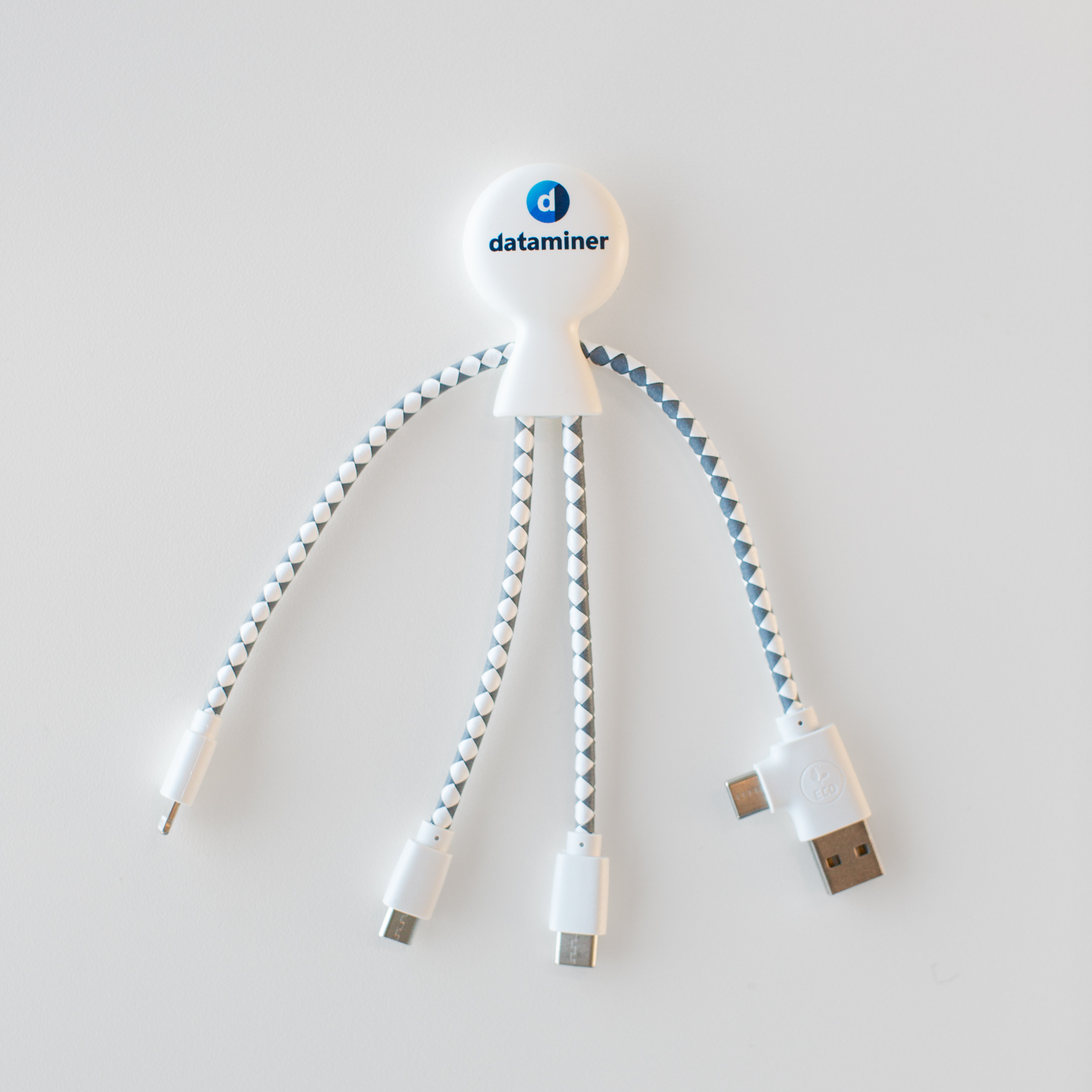 DataMiner Octopus – updated model
1,000 credits
This multi-functional charging cable includes a USB, 2 USB C, a micro USB, and a lightning connector. It makes sure you'll always stay connected.