SRM framework 1.2.8 is now available for download!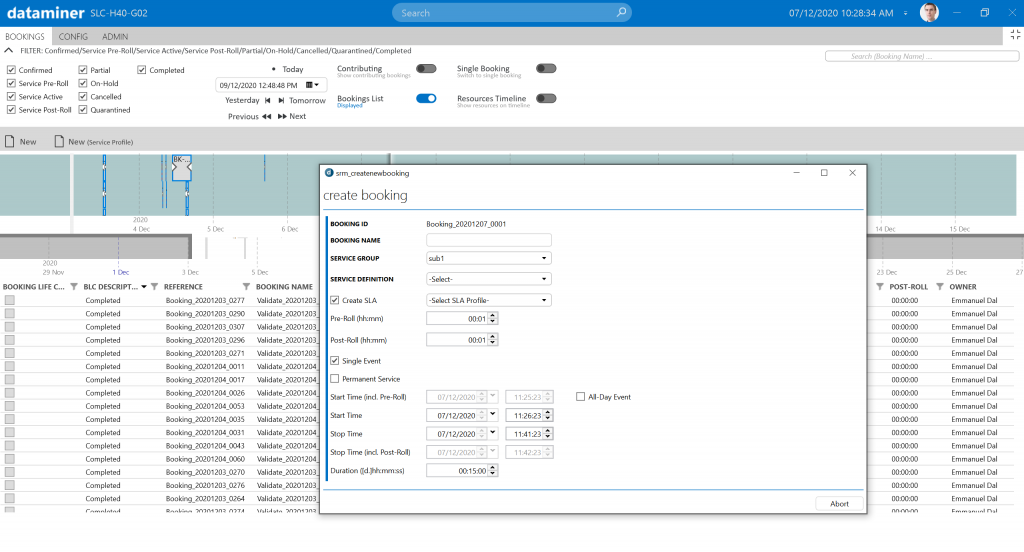 Although this release contains no major new features, it brings many small enhancements to make the Booking application even more user-friendly:
When you create a contributing booking that will generate a resource for use by another booking, there is now an option to automatically do the conversion of the booking by default.
A booking can now be finished even if it is still in pre-roll phase. This can be especially useful when pre-roll is set to a long duration.
Contributing bookings can now be finished; previously you first had to wait for all main bookings that made use of the contributing booking to be completed.
The wizard to create bookings using a service profile has been extended with a "Back" button, allowing you to easily modify the settings you specified in the wizard.
To better integrate the existing wizard in other DataMiner Solutions, there are now options to customize the fields displayed in the wizard.
For a complete list of the features and enhancements of SRM 1.2.8, check the release notes.