SRM Framework 1.2.21 is now available! It will facilitate the testing and the validation of Profile-Load scripts.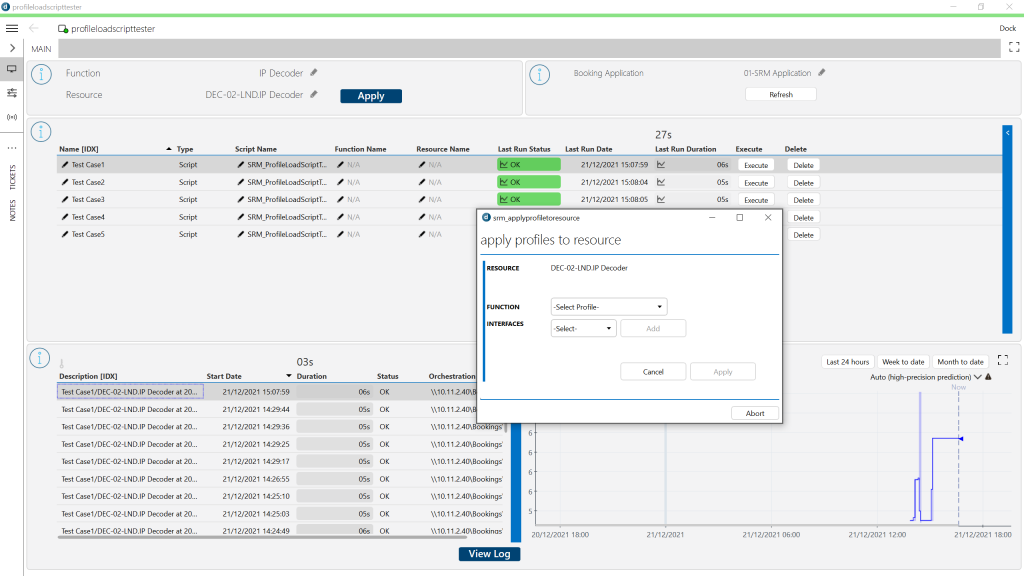 Profile-Load Scripts are used to apply all settings defined in a Profile Instance to a Function Resource. A Profile-Load Script (PLS) can for instance configure the frequency for a demodulator function.
Often, a single SRM project requires the development of many PLSs. Instead of waiting for the complete service chain to be implemented, with Profile-Load Script Tester you will now be able to validate each PLS individually and in a user-friendly way. This way, PLS validation can start at a very early stage of a project.
Next to standard execution of a PLS using the UI, Profile-Load Script Tester also supports defining advanced test cases that are fully defined in a custom and simple Automation script. As it is a custom script, you can define the entire test sequence, which can involve multiple resources and several profile instances.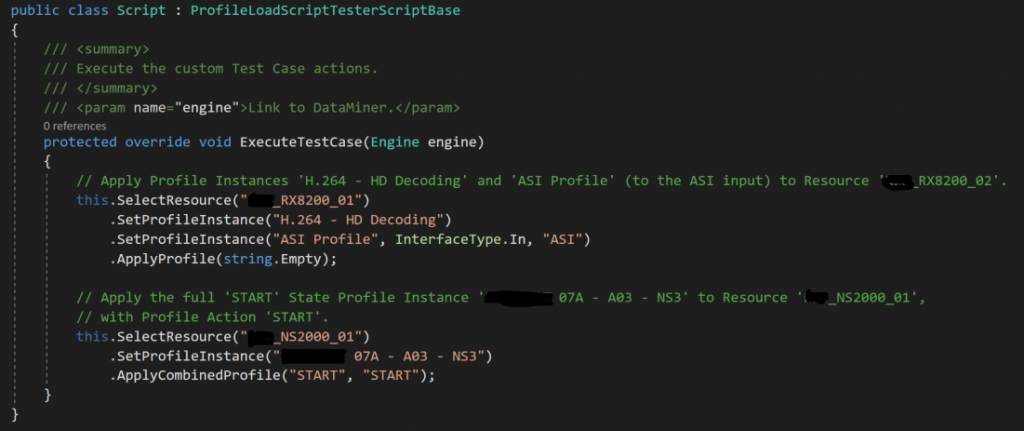 Profile-Load Script Tester keeps track of the execution of each test case (status, duration), provides trend data, and gives access to logging describing details of the orchestration.
For a complete list of the features and enhancements of the new release, check the 1.2.21 release notes.