The next version of the SRM framework, SRM 1.2.14, is now available. This update again contains great features that will bring added value to your operations.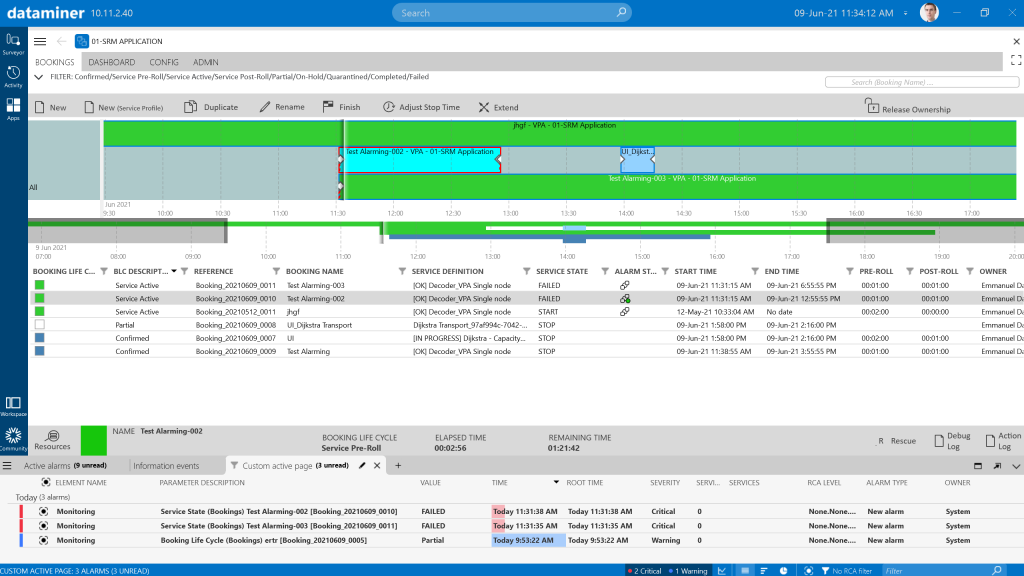 When a booking is live, a DataMiner service is dynamically created to bubble up any alarms generated on the virtual function part of the booking. These alarms have now been extended with a regular DataMiner alarm in case the orchestration fails. This will cover several use cases, such as situations where a device did not accept a configuration. As it is a regular DataMiner alarm, all existing features such as notifications or correlation can be used to report the incident or take a corrective action.
We've also extended the set of features around the selection of a path between a source and destination in a complex network by means of the Dijkstra algorithm:
To support geo-redundancy, we've added an option to give priority to paths that don't re-use the same hops when a backup path is selected.
To make it easier to add destinations to an existing booking, an internal API call is now available that adds an extra destination and selects a path to reach that destination.
For a complete list of the features and enhancements of SRM 1.2.14, please check the release notes.