The next version of the SRM framework, SRM 1.2.13, is now available.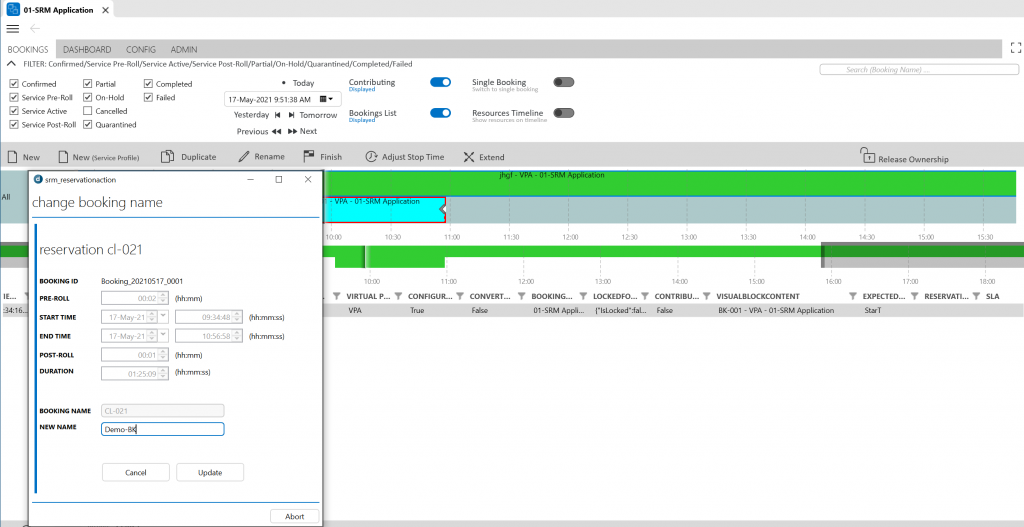 With this update, you can now rename running or future bookings at any time. This will be especially useful in agile operations, where the name of a channel could change or where a booking could be used for another purpose. In such cases, you can now change the name of the booking and the associated service on the fly.
The update also contains several enhancements, allowing faster manipulation of bookings. Especially in environments with many contributing bookings, you will see a clear improvement when you assign resources or change the timing of a booking.
For a complete list of the features and enhancements of SRM 1.2.13, please check the release notes.