The next version of the SRM framework, SRM 1.2.12, is now available.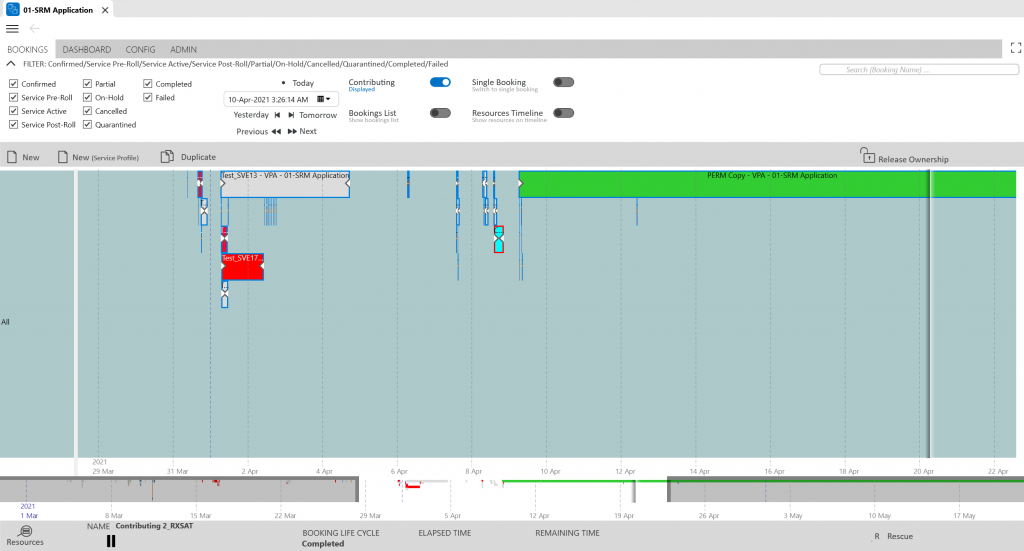 Doing resources management is not only about checking if a resource can perform a task during a given time slot. It is also about efficiently managing the resources (e.g. re-using the same steerable antenna to receive a signal from the same satellite).
In this new version, the SRM framework has been further extended in this direction. You can now sort the list of candidate resources based on the capacity they have left. This way, you can distribute your bookings equally over all resources of the same type. This can minimize the operational impact of a resource going down or prevent situations where an issue with a device is only detected during a busy schedule.
To further enhance user-friendliness, this update now also ensures user settings are saved in the Booking Manager app. Previously, when you opened the app, the default settings were loaded every time. But from now on, the following user settings will be saved across sessions:
Booking life cycle state selection (Confirmed, Service Active, Completed, etc.)
Showing/hiding contributing bookings
Showing/hiding the bookings list
With this change, end users will now always get the settings they are the most comfortable with.
For a complete list of features and enhancements of SRM 1.2.12, please check the release notes.