As a loyal IABM partner, Skyline will be participating in Bam LIVE!, an online event organized by the IABM from 1 to 3 December.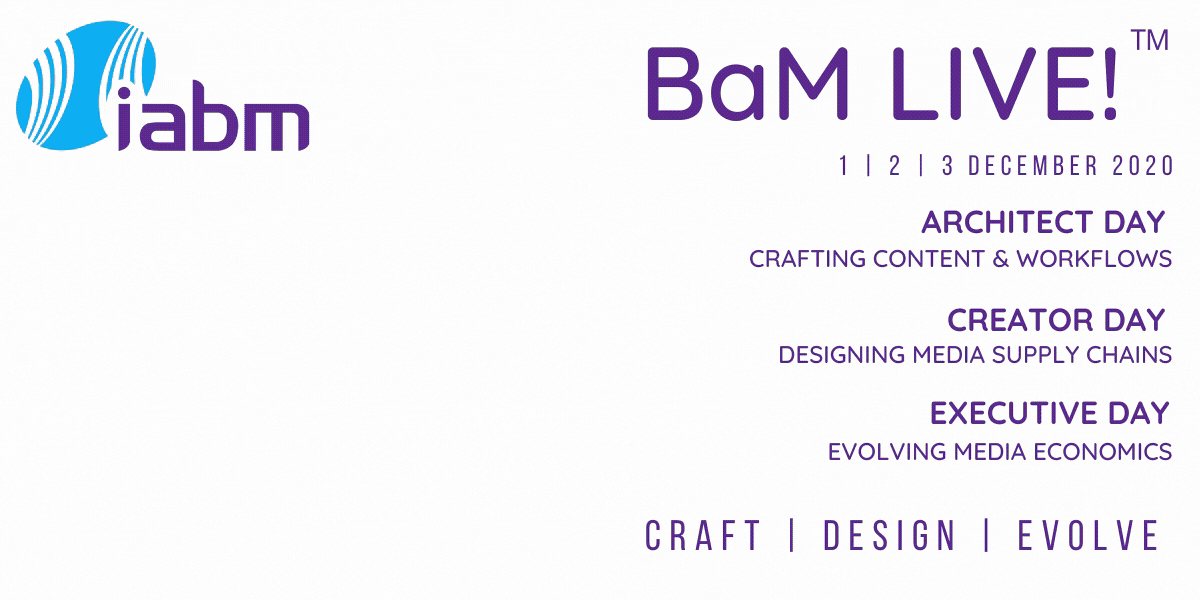 2020 has seen a seismic shift in broadcast and media technology, operations and business models. Success in 2021 will depend on understanding and embracing this transformation. By keeping the entire broadcast and media ecosystem connected and informed, BaM Live! will provide a unique platform for collaboration and the sharing of ideas and solutions that will power success in 2021.
On day 2 of this event, Architect Day, Skyline CEO Ben Vandenberghe will set the scene in a keynote at 15h00, and at 16h35 he will join a panel of supply chain experts who will examine the state of business, operational and technical risk at media companies.
During a breakout session on day 3, Executive Day, you can attend a live demo showing how people can efficiently interact and collaborate in a distributed operation where virtual teams work together from all over the globe. We will also show you how to share live data in a secured manner or even give somebody outside of your company remote control access to defined parts your operational environment with just a few clicks.
Make sure you don't miss out on this free online event.