The latest release of the DataMiner IDP app simplifies the process of performing configuration updates and restoring equipment to its default configuration.
Not familiar yet with the DataMiner Infrastructure Discovery and Provisioning (IDP) app? You can learn all about it on the IDP app page.
Separate scripts for Configuration Update and Restore Default operations
Over the last few months, several users have been leveraging DataMiner IDP to restore the default configuration on devices and perform configuration updates. We have learned that it isn't always easy to implement the Restore Default and Configuration Update operations in a single script. That's why it's now possible to use separate scripts for these operations.
Don't worry, you will still be able to use the same script for both operations. And, of course, the migration will be completely seamless: when you upgrade to the new release, the script you have configured for the Configuration Update will automatically be configured for the Default Script too.
The new release also contains an updated example script for the Configuration Update and for the Restore Default operations.
Provisioning DCF connections in bulk
Discovering the connectivity between elements in one smooth bulk action is nothing new: simply select multiple elements in the overview and click the "Discover" button.
However, when you wanted to provision the discovered connections in the DataMiner Connectivity Framework (DCF), you had to select every element separately.
But not anymore!
This version of IDP introduces the ability to also provision DCF connections for multiple elements in bulk: simply select multiple elements in the overview and click the "Provision DCF" button. And what's more, the handy "Progress" column will keep you informed of whether the provisioning was successful or why it wasn't.
Credentials Library
As of this version, it's also possible to provision elements with credentials stored in the DataMiner Credentials Library. This way, you can safely store your credentials and manage them centrally.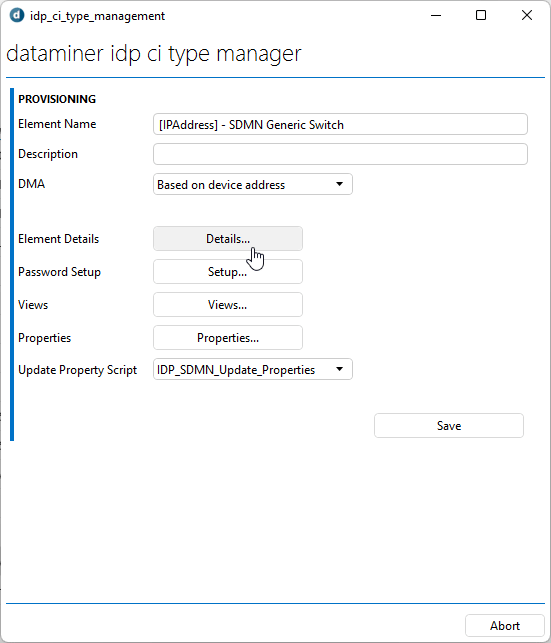 Provisioning API is being removed
The components of DataMiner IDP no longer use the built-in HTTP(S) Provisioning API web service to communicate. Instead, they are now using InterApp.
Among other things, this has allowed us to simplify the entire setup wizard as there's no more need to create and configure a dedicated user.
And although we have decided to completely remove the Provisioning API this year, it will continue to be available until the end of Q2.
Check out my previous post to better understand the benefits and the necessity of this decision.
---
A complete overview of all features and enhancements is available in the DataMiner IDP 1.1.18 Release Notes.
---
You might also like