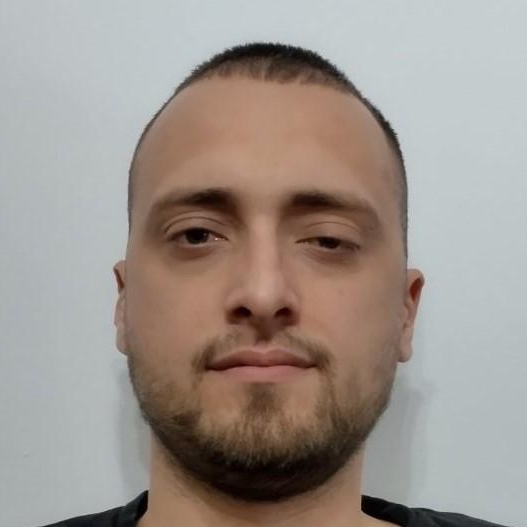 Hello Dojo,
I'm currently working on some SNMP driver development and when it comes to the displaying information from the following table column I can't get it to display proper values.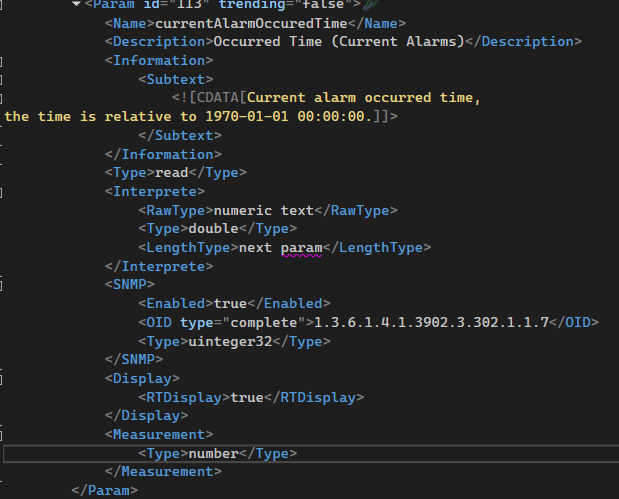 When using options ="time" and options ="datetime" I get following results: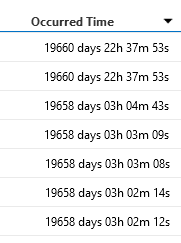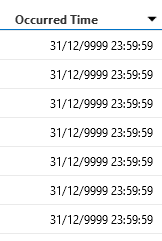 Values in the MIB files have the following values and format: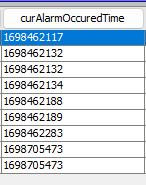 This format represents the UNIX time format, and the time that I should be having should be 02/11/2023 22:01:30 or somewhere in that range.
What I tried is to add the number of seconds between the times of 1899/12/30 and 1970/01/01 to the parameter values, using the <Sequence noset="true">offset:2209241600</Sequence> tag, but that did not solve the issue.
Also I tried changing the <snmp>/type from uinteger32 to timeticks but that was also unsuccessful.
Has anyone had a similar issue before and how did you fix it?
Thank you in advance for any suggestions!