In the latest version of Project Collaboration, some exciting new features have been added.
Ability to assign tasks yourself
From now on you can choose the assignee of a task, both when creating a new task and updating an existing one.
You can choose any of the users linked to your organization, or to the system integrator(s). In addition, you can also select the Project Manager (PM) and the members of the squad who are responsible for your project.
When you create a new task, the PM will be automatically selected. In most cases*, the PM will also be selected when you change the status of an existing task. However, you always retain full control and are able to choose someone else.

*Tasks of the type "Action Item" will only be automatically set to the PM if you select the status "Completed" or "Rejected".
Story points & business value of a task
The fields "Story points" and "Business value" are now available in the task details panel.
When you sort the tasks by "Value", you will also see the business value in the "List" and "Board" views.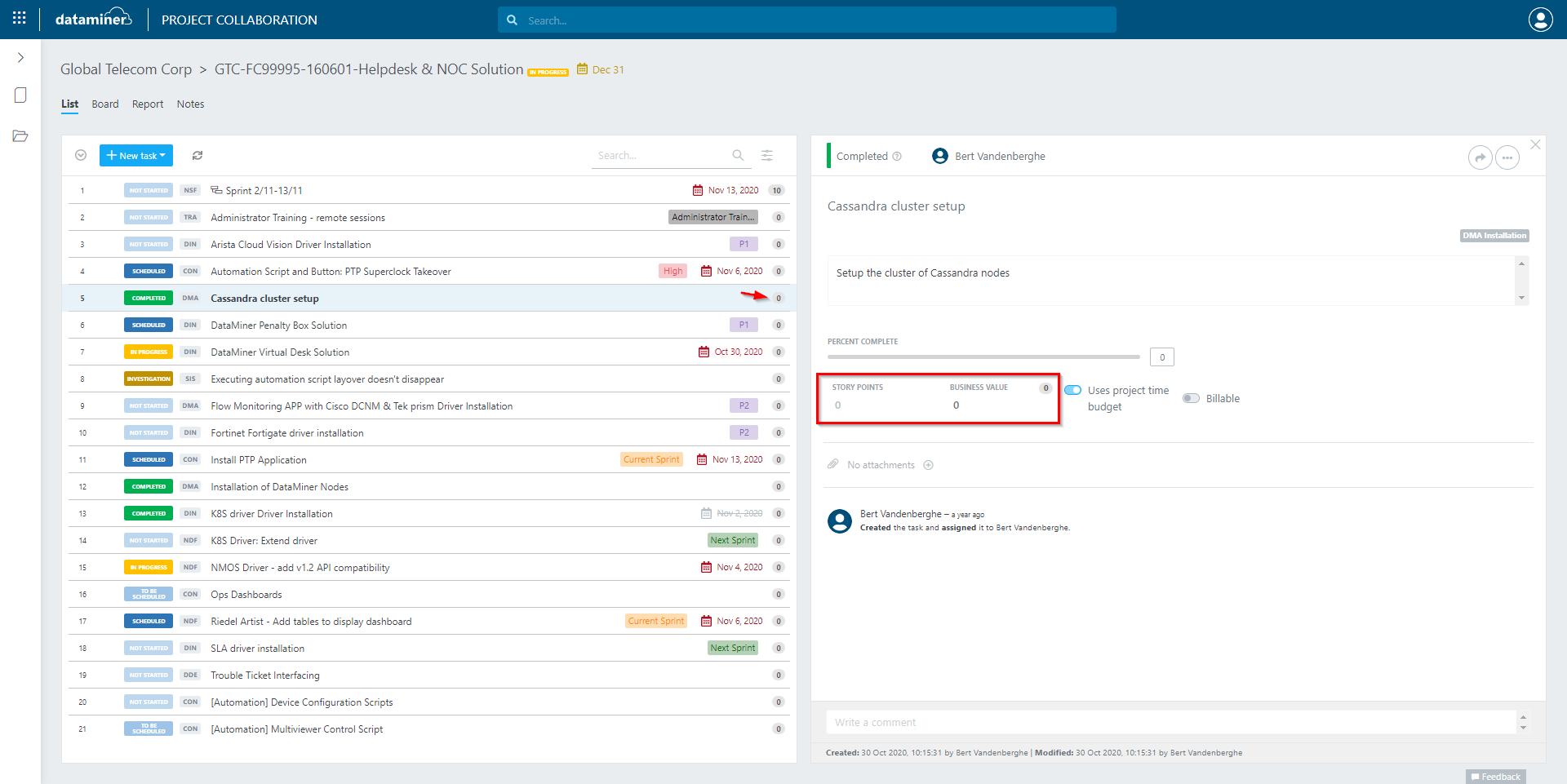 Project notes
Projects notes are now easily accessible through the new "Notes" tab.