Managing stakeholder expectations is sometimes taken too lightly and can become a significant problem in project delivery.
Here are some pointers that can help to do it better.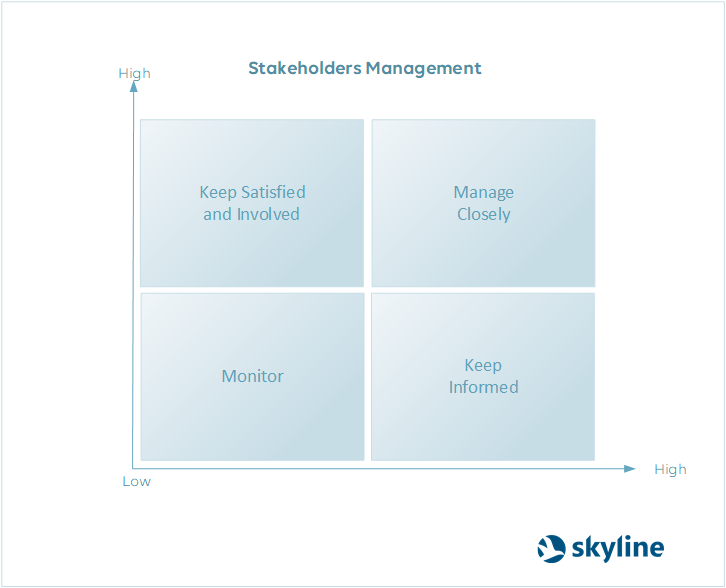 Make sure you have a clearly defined objective, goal and project success
If you're lucky, project stakeholders will have clearly defined objectives and goals of the successful outcome for the project delivery before the project starts.
If you're not that lucky, you will need to initiate a dialog to determine the objectives and desired outcome. You will often need to break down vision statements like "world-class operation" or "better and faster in delivery" into objectives and goals that are tangible and measurable.
It's never a good idea to be measured against a moving target, so abstract and not well-defined objectives and goals will eventually become a problem.
Keeping stakeholders involved
Keeping stakeholders focused on the objective can be challenging, but it's essential for project success. In most cases, the attention span of stakeholders is pretty short, and you need to act immediately to get their attention back. Providing regular consolidated, concise and graphical reports (every 3 to 4 weeks) keeps stakeholders engaged and interested.
Reporting to stakeholders
When reporting to stakeholders, it's essential to remember that executives aren't as interested in your particular work, management or methodology as they are in results. Keep it simple without giving too many details and focus on delivery goals results rather than on how you got there.
Managing change
It's sometimes easy for change orders to transform a project into something different than what was initially planned. Keeping stakeholders focused on the objective can be challenging, but it's crucial for project success.
If a change doesn't contribute to the defined objective, stakeholders need to understand the consequences and see how changes could impact the final outcome.
Although these suggestions are from a personal point of view and come from my experience, keeping stakeholders informed and happy is the right path for successful project delivery.
I would love to hear what you are doing to manage stakeholder relationships.