Easier said than done, right? That's why we're investing a lot of time to help you make the transition from an SDI to an IP infrastructure.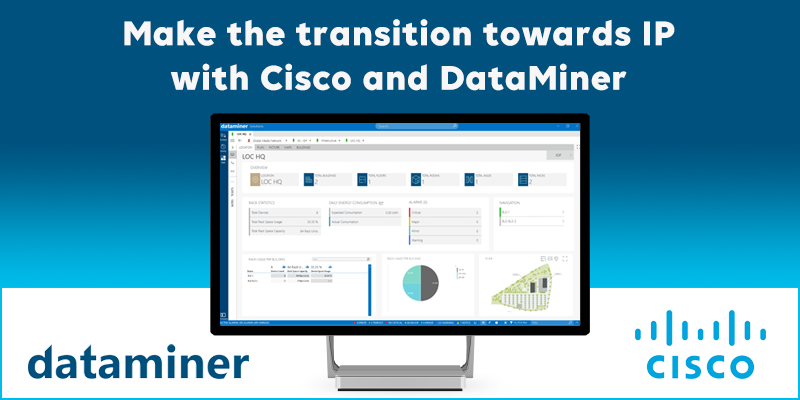 The upcoming webinar with Cisco will definitely give you some innovative insights. The brand-new Cisco and DataMiner IP Fabric solution enables you to smoothly transform your production workflows from SDI to IP. Because you'll see that it's not that hard once you know how to do it. It's all about experience, and with the combined knowledge of Skyline and Cisco, we have plenty of that to offer to you. Let us give you a small preview.
Moving to IP is moving to a whole new ecosystem, with infrastructure, services and applications. Every layer needs close attention and its own management. In the joint webinar with Cisco, we'll guide you through:
Equipment onboarding, maintenance & management
PTP management
Virtualization of services, on premises as well as in the public (multi) cloud
IP flow control, monitoring & SDN setup
Service orchestration, the next level of managing your IP facility
Collaboration, including multi-tenant operations and data sharing
Security throughout all levels
A sneak peek into the Cisco and DataMiner media data center
We will be sure to include several demo sessions, which will show you exactly how you can benefit from all of this.
You can register for the webinar here. And don't worry if you cannot attend the live session. If you register, you can also receive a link to the recorded session.