The cancellation of NAB Show this October has come as a great blow… However, all is not lost! IABM has put together a special BaM Live!™ NAB Show Edition, with three specially curated, two-hour, virtual sessions where you can catch up with the latest developments and thinking in Broadcast, Media & Entertainment technology.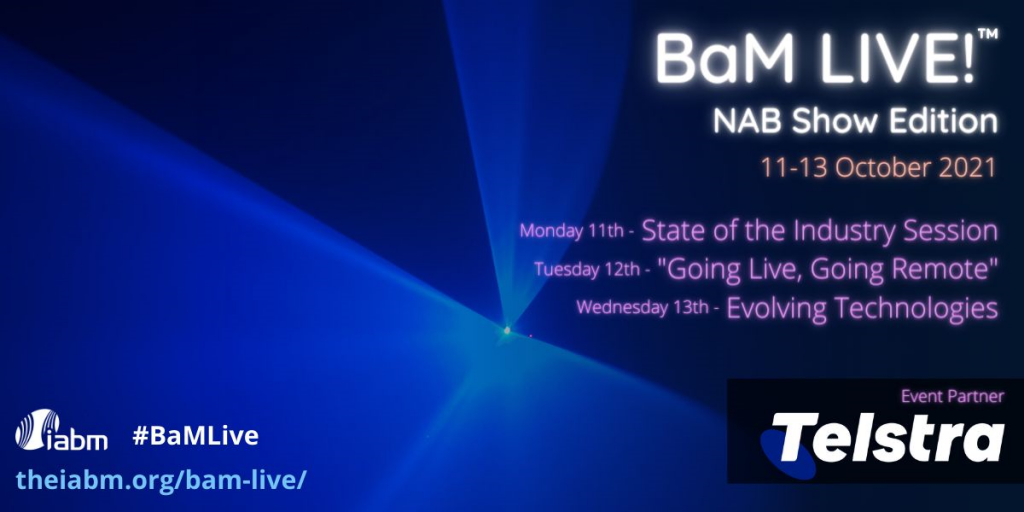 And CEO of Skyline Communications, Ben Vandenberghe, returns again to share his insights on the future of technology for live and remote productions.
This edition, running from 11 to 13 October, is built up of 3 different themes spread over 3 days:
Day 1 – State of the Industry Session: A session where IABM will share its latest industry research with a vendor and a customer panel, exploring priorities post-pandemic for both groups.
Day 2 – "Going Live, Going Remote": A look at the constant need for more content, how it is produced, remote working and the new solutions available to support this. In addition, how this has affected productivity and sustainability.
Day 3 – Evolving Technologies: An insight into leading-edge technologies, what customers are asking for, and what is being developed by vendors that customers didn't even yet know they needed—but may well be game-changing!

Join Ben Vandenberghe and the other panel speakers on Tuesday, October 12 (Day 2) at 5:30 PM (BST) as they discuss the technologies and solutions that are and will be available now and in the future to support the ongoing need for live and remote production.