Skyline hosts breakout session with Telestream
After the success of last year's edition, IABM are hosting another BaM Live! event on 17 and 18 March, 2021! This time it will focus on crafting content, experiences & workflows for everyone in broadcast & media.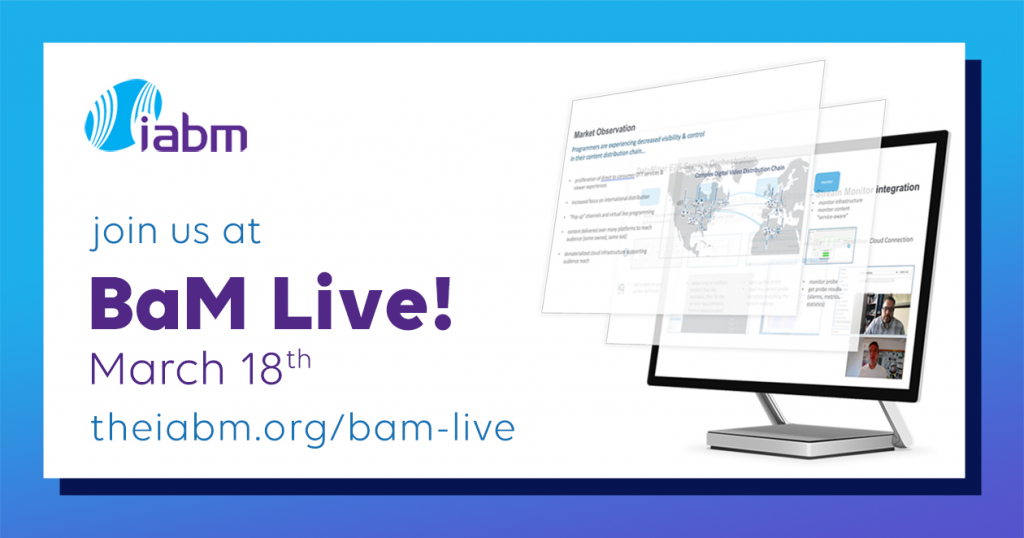 Designed to be as close to a real person-to-person event as possible, BaM Live!™ enables you to interact and build business relationships with fellow participants and learn about the latest key trends and hot topics in the industry from a global range of diverse, expert speakers.
 
The main stage will host several very interesting keynotes, panel discussions, case studies, and more. But we especially want to point you at a breakout session we will be hosting together with Telestream: Automate your video monitoring from production to distribution. Thomas Gunkel (Market Director Broadcast – Skyline Communications) and Kenneth Haren (Director Product Management – Telestream) will explain how we teamed up and built a solution that allows you to spin up new cloud-based OTT services with just a few clicks and to automate your video monitoring from production to distribution.
 
Make sure to tune in on Thursday March 18, from 03:00 PM – 04:00 PM CET for this free online event.