Setting up facility and rack management can take some time and inevitably sometimes people make mistakes, or there may be changes that hadn't been expected. The new 1.1.14 release of DataMiner IDP makes it easier to configure and manage the Facility and Rack Manager, so making changes to your setup becomes a breeze.
We've made it easier to enrich locations, buildings, floors and rooms with pictures and floor plans. It has always been possible to refer to images in the corresponding view properties, but as of today it is much easier for an administrator to upload a floor plan or picture.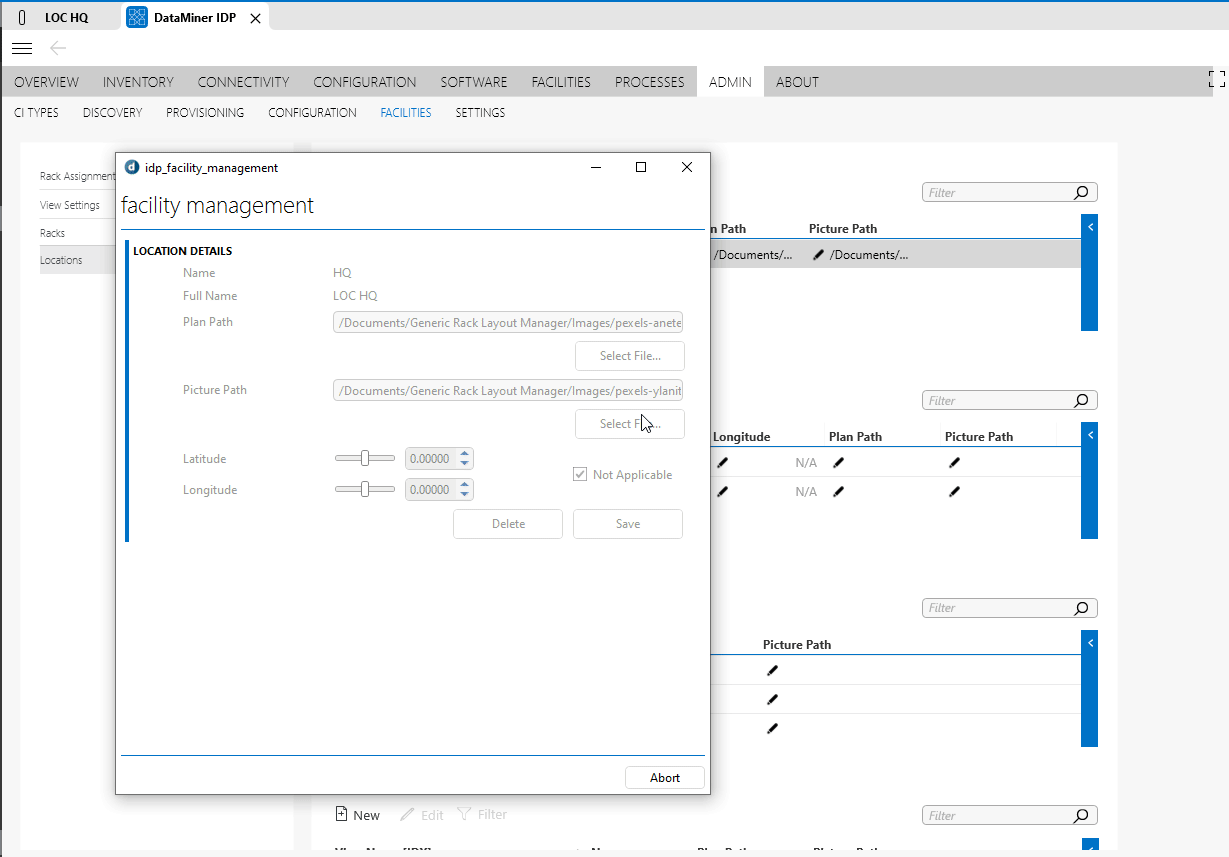 We've added filtering capabilities so it's easier to find the buildings, floors, rooms, etc. you wish to configure.
Finally, you can now easily reassign e.g. a rack to another aisle, a floor to another building, etc.
A complete list of features and enhancements is available in the release notes. This is our last IDP release before summer, but we will be back after the holidays. Keep following the blog for updates to stay up to speed!
By the way, did you know that the Facility and Rack Manager of DataMiner IDP is free of charge if you have an SLC-DMA-P-PCK or SLC-DMA-E-PCK license? So go ahead and give these features a try.