Ready for some learning news?
We've already added an abundance of free learning content about DataMiner.
Are you eager to learn more about the world of DataMiner? UHD, ATSC 3.0, SMPTE ST 2110, IP networking – there's so much to learn about.
To help you get to know all these technologies, we've added a new section to our learning page: third-party courses. On this page, you'll find an overview of interesting courses offered by Skyline partners and third-party organizations. Perfect to give your knowledge a boost or to learn new skills. Go check this out!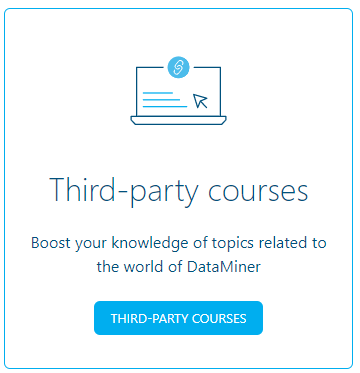 Don't forget that if you really want to get the maximum out of DataMiner, it's worth considering certifying your key staff members through our new certification program.