We're proud to announce the release of a major DataMiner Service and Resource Management update enabling use cases ranging from no-code Resource Scheduling to low-code full-fledged Service Orchestration.
Now DevOps teams are empowered more than ever before to deliver value and results faster in their digital transformation journey.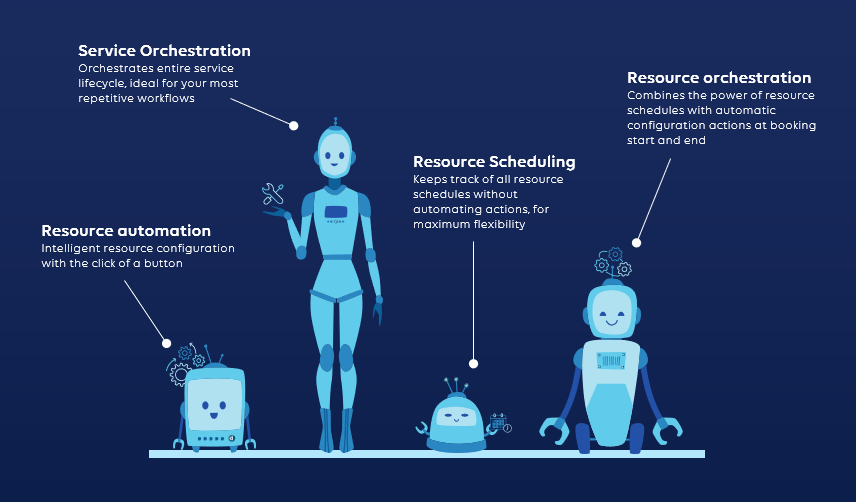 Empower your teams with a toolset for all their automation & orchestration needs
The new DataMiner Service and Resource Management (SRM) release builds upon the very powerful Service Orchestration that has already been deployed with SRM on a global scale at many leading enterprises for years. Service Orchestration reduces complexity and operational cost in ICT, media, and broadband operations, and makes them less prone to human error. The high degree of automation and the robust resource scheduling are ideally suited for the management of large-scale on-premises and cloud infrastructures, combined with highly repetitive Life cycle Service Orchestration (LSO) workflows.
To support highly flexible and ad-hoc workflows, and to enable DevOps teams to deliver value in hours rather than days or weeks, DataMiner SRM now comes in three additional flavors: Resource Scheduling (no-code), Resource Automation (low-code) and Resource Orchestration (low-code).
Want an in-depth overview of all the new features and how they will empower you DevOps teams?
Resource Scheduling
Resource Scheduling is the most lightweight use case of these four. It allows operators to book resources for events ahead of time, in order to avoid any possible resource conflicts that could cause service interruptions. Once a booking starts, operators can easily configure the resources that are assigned to them through DataMiner. Resource Scheduling comes out of the box with DataMiner and does not require any extra coding.
Resource Automation
With the Resource Automation functionality of SRM, operators can execute extensive resource configurations in a controlled, transactional manner with a single click of a button. This could for example be tuning an IRD, loading a preset on a multiviewer, configuring an encoder, etc. This drastically decreases the time it takes to set up a group of resources, reduces configuration mistakes to a minimum, and ensures that security-related configuration steps are consistently applied.
Resource Orchestration
Resource Orchestration combines the Resource Scheduling intelligence with the power of Resource Automation. In this mode, DataMiner automatically loads a selected profile to each resource at the start of the event schedule. Similarly, when a booking ends, DataMiner also applies trusted profiles to the resources to get them back to a secure, default state. In other words, operator intervention is no longer needed to configure any resource correctly and securely for the start and the end of a booking.
Cherry-pick the right tools for the right job
"Together with the traditional Service Orchestration, there are now four different use cases we're supporting with SRM. Users can freely combine these four use cases to deliver their services," said Reinout Daels, Product Manager at Skyline Communications.
"DevOps teams are challenged to work towards their sprint goals and project milestones. They asked us for a toolbox that would let them deliver value to their operation faster, with the option to automate the essentials first and grow into full-service orchestration at their own pace, where it makes sense to do so. Today, I'm proud to announce that the new DataMiner SRM release will deliver exactly that! And any DataMiner customer can get access to these new features by upgrading to the latest SRM release."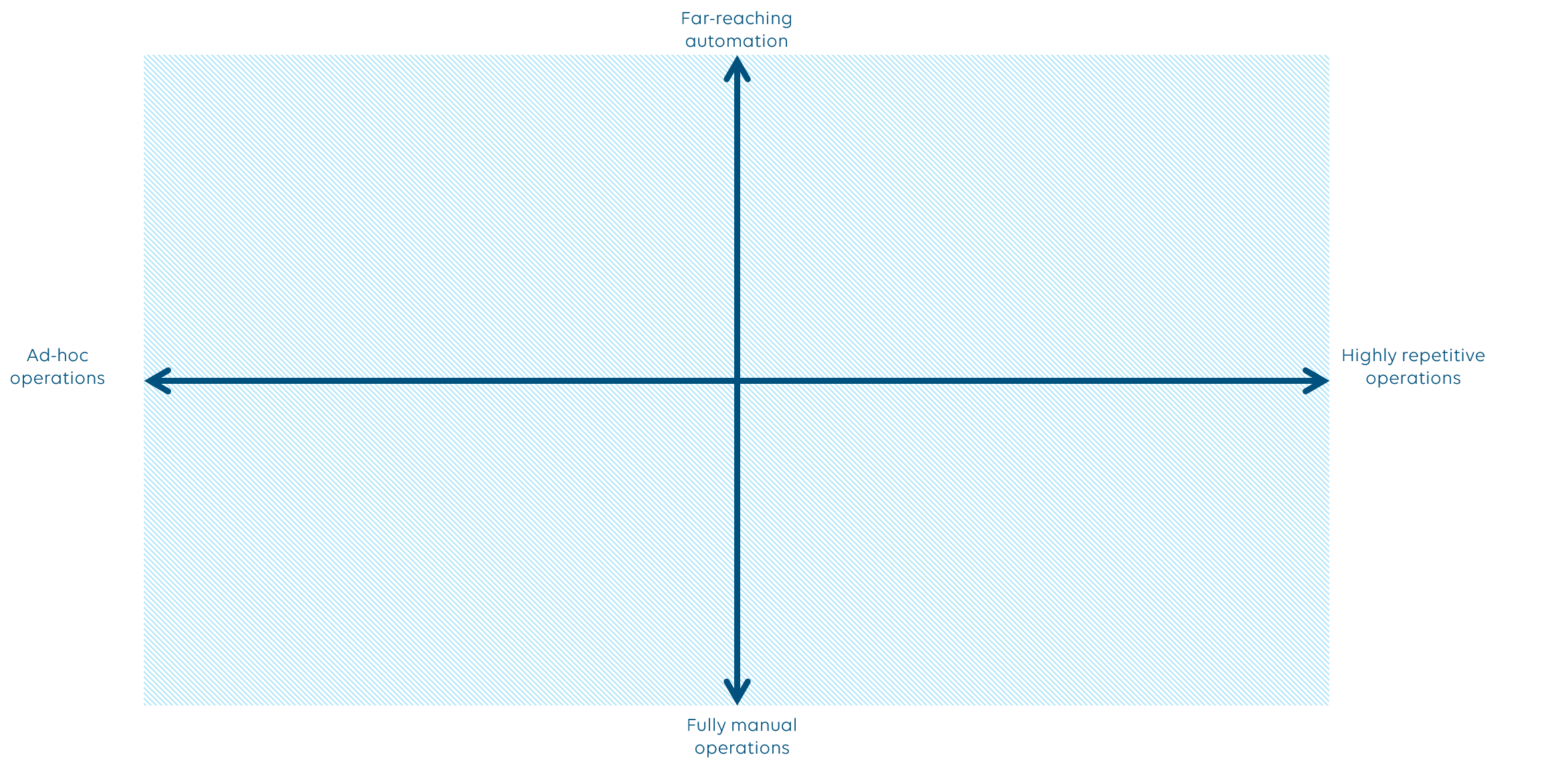 This variety of SRM use cases will also be integrated into the DataMiner Digital Transformation Suite. This enables users to automate business, operational, and technology workflows using a single, modular software stack.
Visit the SRM features page on Dojo for an in-depth overview of all the new features and how they will empower you DevOps teams!