In today's and tomorrow's media and data networks, AI, automation and collaboration on all aspects have become a must to orchestrate satellite services. Efficiently using your resources, on-premises as well as in the cloud and the ability to switch between them, comes in a close second. That means satellite operators and service providers are up against challenges to keep their operations running successfully.
Want to learn how you can overcome these challenges? Just come to Satellite 2021!
From September 8 till 10 you can find the DataMiner experts at booth 1335, where you'll discover the power of this open end-to-end multi-vendor network management & orchestration platform.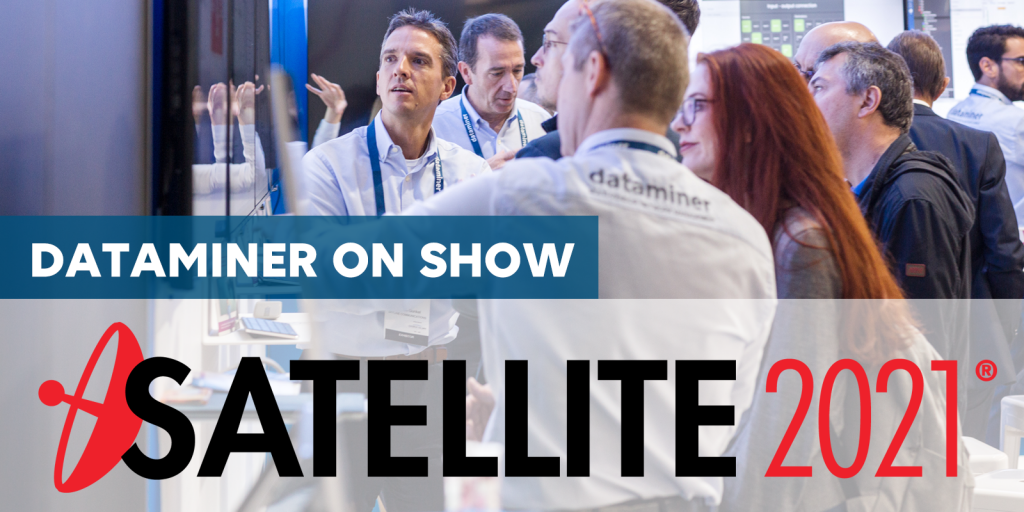 How does DataMiner prepare your operation for a data-driven future?
Orchestration, automation and AI are key to building a future-proof operation, especially in this age of digital transformation. And with the DataMiner platform and its agile deployment teams you have all the resources at your disposal to prepare your satellite operation for a data-driven future.
But there's more to it. We want to create an agile collaborative environment between operators, service providers, business customers, technology suppliers and DataMiner users around the globe. That's why we've also facilitated our DataMiner Cloud Platform.
Are you eager to learn how you can make your organization future-proof, and how DataMiner can help you with that? Be sure to visit booth 1335 and we'd be happy to discuss your project.
DataMiner is the perfect fit for any project
"The vendor most often cited in terms of network management system is Skyline Communications with its DataMiner platform."
This statement can be read in the World Teleport Association's latest report, which explores the extent to which satellite and teleport operators have embraced automation and orchestration.
Our DataMiner platform is being used by dozens of world-class operators and service providers offering and using satellite connectivity. That's because DataMiner is exceptionally versatile and lends itself to multiple markets: satellite operators, teleport operators, VSAT service providers, broadcasters, government and defense, oil and gas, 4/5G backhaul, etc. Discover all markets we operate in.
Furthermore, DataMiner is in use in both geostationary (GEO) and non-geostationary (NGSO) constellations. So it provides full observability of satellite ground segments, on-premises data centers, cloud infrastructure, and cloud and fiber connectivity.
No matter your industry, we believe we are the perfect fit for your project. So come to booth 1335 and let's discuss the details of your project together.
When? September 8 till 10
Where? Gaylord National Convention Center | National Harbor, MD
Booth? 1335