DIS version 2.32 is now available for download! This new version features multiple improvements, including the highlights below.
For a complete overview of all changes in this new version, refer to the DIS v.2.32 release notes.
Improved version editor
In addition to many other enhancements, we have added the possibility to attach references to a particular version of a protocol. Currently, we support two kinds of references:
Task references: References to DataMiner Collaboration tasks.
Generic references: References to other information (e.g. a ticket in a third-party ticketing system).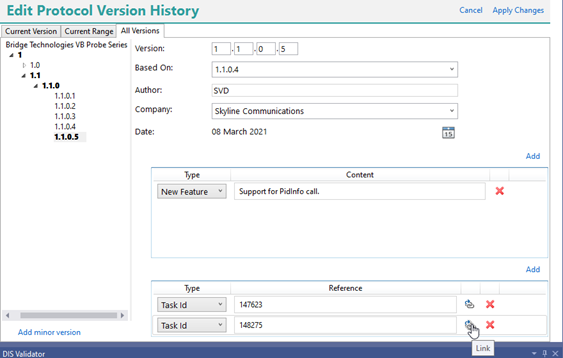 Improved debugging
It is now also possible to debug precompiled QActions in a protocol and precompiled exe blocks in an Automation script.
Microsoft Azure B2C authentication
DIS now uses Azure B2C authentication. This means that you can now use your dataminer.services account to sign in to DIS, in the same way as you can sign in to Dojo, Collaboration, etc. If you are logged in to Windows with your Microsoft account, you can even sign in with a single click, without needing to enter your password.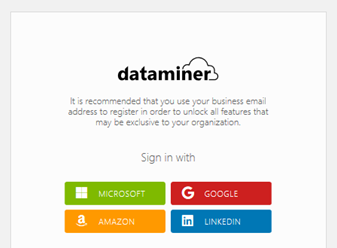 Validator improvements
We're continuing to improve the validator, with several more new checks and enhancements in this update.