DIS version 2.29 is now available for download here.
This new version contains the following new features and bug fixes:
Generate Ember+ parameters
Developing Ember+ DataMiner drivers is now much easier and faster. Data from an Ember+ device can be exported using the open-source 'EmberViewer' tool. These exported files can then be used to automatically generate the needed parameters in a driver, to display all information of the device.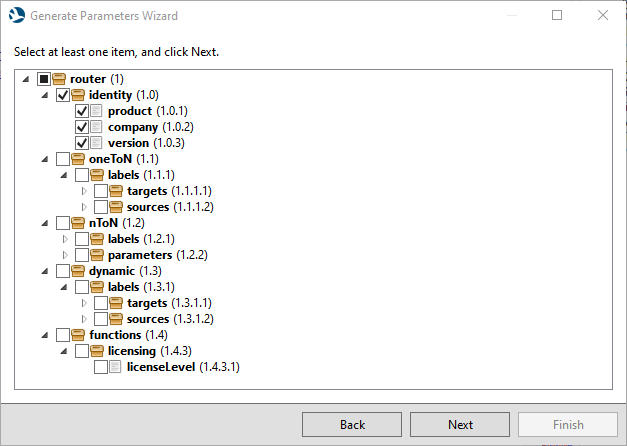 Display Editor – Parameter Height
The display editor, allowing us to position parameters on pages, now better reflects the actual result in Cube by adapting the visual height of components.

Table Editor – Column Width
Great improvements on the calculation of the ideal width for table columns by taking following aspects into account:
Column titles

Cube truncating the table postfixes from column descriptions

Key icons (PK/DK/FK): depending if the table has some Histogram or HeaderCalculation (Sum/Average/etc) enabled

Column content

DateTime/Date/Time Params
Validator – C# Code Analysis
A bunch of new C# code analysis checks in order to detect following mistakes
Usage of obsolete preprocessor directives such as DCFv1
QAction entry point classes implementing unsupported interfaces such as IDisposable
Applying historySet call on Param without historySet option enabled
Executing Gets & Sets on non-existing Param
Mismatch between entry points defined in QAction@entryPoint attribute & defined C# classes and methods
Usage of DELT incompatible calls
Usage of unrecommended methods such as Thread.Abort(),
SLProtocol.GetParameterIndex(), etc.
Parameter Snippets Reviewed
The big list of Param snippets full review & reorganization in following subfolders
Displayed: the snippets in this folder has been reviewed to better reflect what is present in the UI components section of the DDL.
Internal logic: contains internal logic Params such as dummy Params, fixed Params, etc.
Param options: contains all snippets allowing to add options to existing Params such as Alarm tag, Subtext tag, Exceptions tags, etc.
Serial communication: contains serial communication Params such as headers, trailers, etc.
SNMP communication: contains SNMP communication Params such as trap receivers, SNMP table, etc.
You can find a complete list of the features and enhancements of DIS version 2.29 in the release notes.